Events , Fraud Management & Cybercrime , Fraud Summit
Fraud in the Digital Century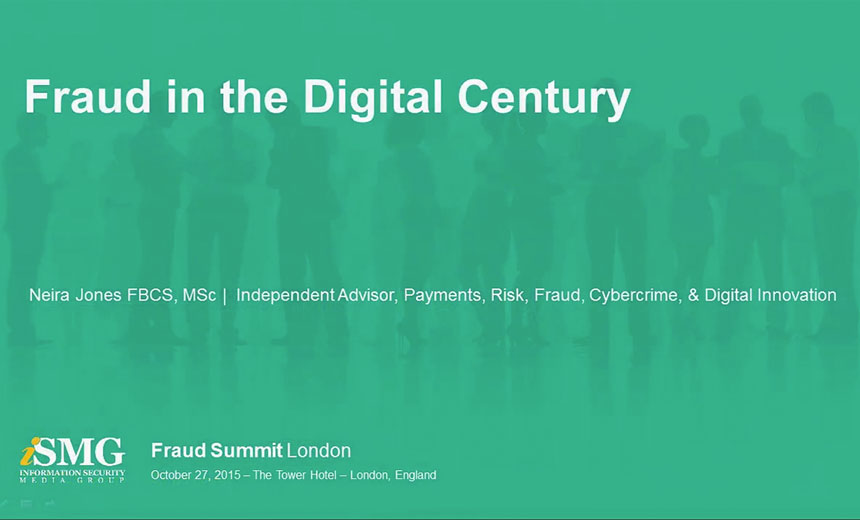 By the end of this year, the world population will have reached 7.2 billion, with 1.3 billion people routinely working remotely. Gartner has predicted that we will have 4.9 billion connected things and devices. The implications are numerous: increased reliance on managed and cloud services; connectivity; sharing platforms, and generally increased reliance on technology. And yes, the more and the faster we connect, digitise, innovate and share information, the more risks are introduced as criminals also connect, digitise, innovate and share information. The increase in connected devices has led to a need for modern infrastructures with API connectivity, cloud-based services (for elasticity and omni-channel), big data (for CRM and risk management). This in turn requires new approaches to ensure the integrity of the ecosystem including identity management, authentication technologies such as biometrics, adaptive fraud monitoring, threat intelligence, analytics, security, and the attendant regulations. In reality, we haven't kept up pace with fraudsters and as the concept of privacy is redefined, criminals adapt with the times and can even affect markets and whole economies - Is it time for a new approach?
Additional Summit Insight:
Hear from more industry influencers, earn CPE credits, and network with leaders of technology at our global events. Learn more at our Fraud & Breach Prevention Events site.