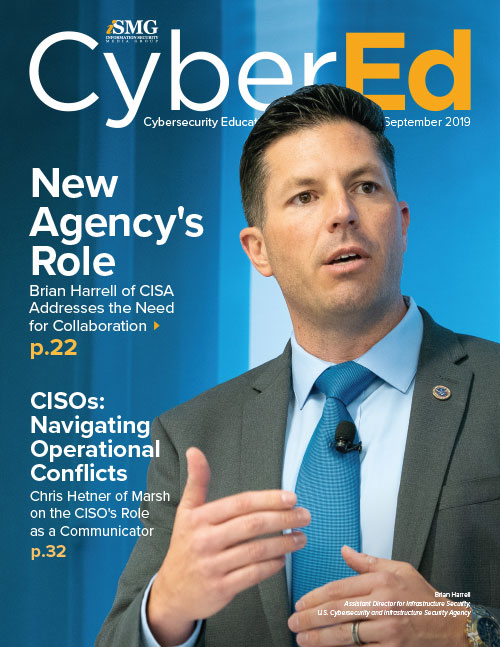 With new threats targeting the nation's critical infrastructure, partnerships among government and private-sector security professionals are more critical than ever, says Brian Harrell of the U.S. Cybersecurity and Infrastructure Security Agency. Harrell was a featured speaker at ISMG's recent Cybersecurity Summit in New York, and his message was clear: "There needs to be a realization that owners and operators of critical infrastructure are on the front lines of defending this country against attackers."
Christopher Hetner, managing director for Marsh's cyber risk consulting business, was a keynote speaker at the same event, and he hammered home the urgency for security leaders to improve their fluency in the language of business. "We're starting to see the evolution of cyber risk management, converting from a traditional technological risk and cyber operational focus to more of a business impact focus," Hetner says.
Harrell and Hetner were but two of scores of featured speakers at this year's New York Summit. Their sessions and others are featured in this edition of CyberEd Magazine.