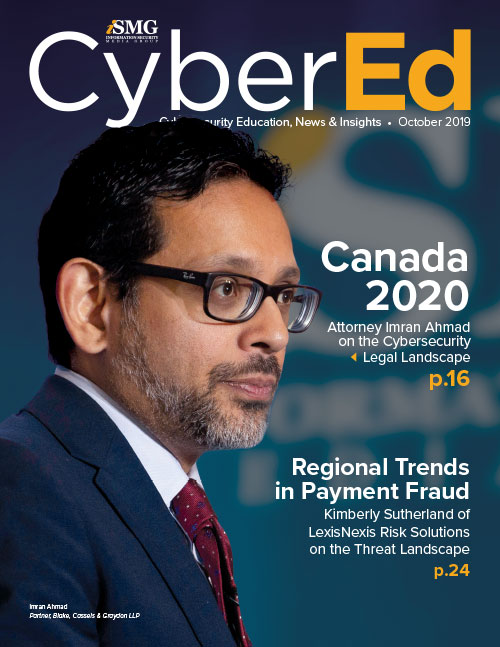 Ransomware, business email compromises and the malicious insider threat: These are the three top concerns of Canadian attorney Imran Ahmad as he looks ahead to the cybersecurity legal landscape in 2020.
We caught up with Ahmad at our Toronto Cybersecurity Summit in September. Among the insights he shared: The rise of both the malicious and accidental insider threat within Canadian enterprises.
"We've seen a lot of folks reporting to us that they believe some of their own employees and staff may have been involved in some kind of a cybercrime within the organization," Ahmad said.
At that same event, our own Tom Field had the pleasure of speaking with Kimberly Sutherland of LexisNexis Risk Solutions on the fraud threat landscape. She spoke about the spike in synthetic IDs being created to commit fraud.
"Sometimes it's a lot easier to create a fake identity than it is to actually steal a real identity," Sutherland said.
Of course, Ahmad and Sutherland were but two of our featured speakers at this year's Toronto Summit. Their sessions and others are featured in this edition of CyberEd Magazine.