Obama Picks New DHS Secretary
Ex-DoD Counsel Helped Shape Counterterrorism Policies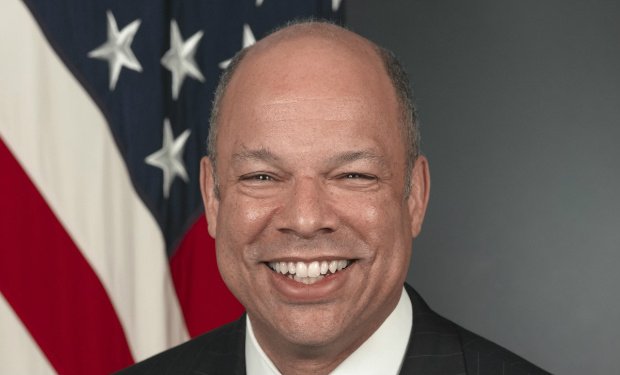 President Obama has nominated former Defense Department General Counsel Jeh Johnson to succeed Janet Napolitano as Homeland Security secretary.
See Also: Live Webinar | Zero Trusts Given- Harnessing the Value of the Strategy
Although DHS is charged with helping civilian agencies implement IT security and serves as a liaison with the private sector regarding cybersecurity matters, several biographies of Johnson posted on the Internet do not indicate he has any IT security experience.
But during his tenure as the top lawyer at the Defense Department, the military stood up the Cyber Command and the DHS and DoD established a joint approach to defend government, military and industrial critical IT infrastructure (see DHS, DoD to Tackle Jointly Cyber Defense).
Such teamwork is one of the reasons Obama says he tapped Johnson for the job.
"Jeh also knows that meeting these threats demands cooperation and coordination across our government," Obama said in a Rose Garden ceremony announcing Johnson's nomination on Oct. 18.
Team Player
"He's been there in the Situation Room at the table in moments of decision, working with leaders from a host of agencies to make sure everyone is rowing in the same direction," Obama said. "And he's respected across our government as a team player, somebody who knows how to get folks who don't always agree to work towards a common goal."
Sen. Tom Carper, the Delaware Democrat who chairs the Senate Homeland Security and Governmental Affairs Committee, characterizes Johnson's nomination as welcome news.
"This nomination comes at a critical time for the agency and its mission because, for the past several months, the department has been operating without a Senate-confirmed secretary or deputy secretary, and also has numerous other high-level vacancies," says Carper, whose panel will hold hearings on Johnson's nomination. "Mr. Johnson brings a wealth of experience from the Department of Defense, and I am eager to meet with him and discuss his vision for the Department of Homeland Security. I look forward to working with my colleagues on the Committee to consider his nomination in a thorough and timely manner."
Liability or Not?
The lack of direct IT security experience shouldn't be seen as a liability, however. Napolitano, a former Arizona attorney general, was serving as the state's governor when she was plucked to serve as Obama's first DHS secretary. She went on to become one of the administration's top cybersecurity advocates during her tenure at DHS, often representing the Obama administration before Congressional committees and speaking around the country about cybersecurity (see The Influencers: Janet Napolitano).
According to Johnson's DoD biography, he was named by Obama as the DoD general counsel in February 2009. He stepped down from that post last year. If confirmed, he would be the first African-American DHS secretary. One biography characterized Johnson as one of the legal architects of the U.S. military's counterterrorism policies.
Since Napolitano left DHS this summer, the department had been headed on an acting basis by Rand Beers, the former head of DHS's National Protection and Programs Directorate, the unit that includes cybersecurity operations (see DHS's Napolitano Resigns: The Impact). Beers is expected to leave DHS when the new secretary is confirmed.
In September, former McAfee Vice President Phyllis Scheck became deputy undersecurity for cybersecurity in the directorate, the highest ranking cybersecurity post in DHS (see It's Official: Schneck Takes DHS Post).