Colorado Agency Reports Second Breach
Both Cases Involved Missing Storage Media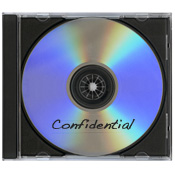 The Colorado Department of Health Care Policy and Financing has revealed its second health information breach in the past year involving missing storage devices.

The Colorado agency, which administers the state's Medicaid program and other related programs, announced June 30 that a computer disk containing information on about 3,600 applicants had been lost in transit between two state agencies. The disk included applicant name, state identification number and address. It did not include Social Security numbers or other financial information.

The agency is notifying those affected by the incident, which was discovered May 6, as required under the HITECH Act's breach notification rule.

Last year, the agency notified 111,000 Medicaid recipients about a breach stemming from a missing hard drive (see: Colorado Breach Affects 111,000).

On June 24, the California Department of Public Health also reported its second health information breach in recent months. The latest incident involved an employee who improperly copied to a private hard drive and removed from state offices information on about 9,000 current and former state employees.