Cyberwarfare / Nation-State Attacks , Fraud Management & Cybercrime , Geo Focus: Asia
Will APAC Governments Follow the West in Banning TikTok?
National Security Trumps Data Privacy as APAC Countries Monitor TikTok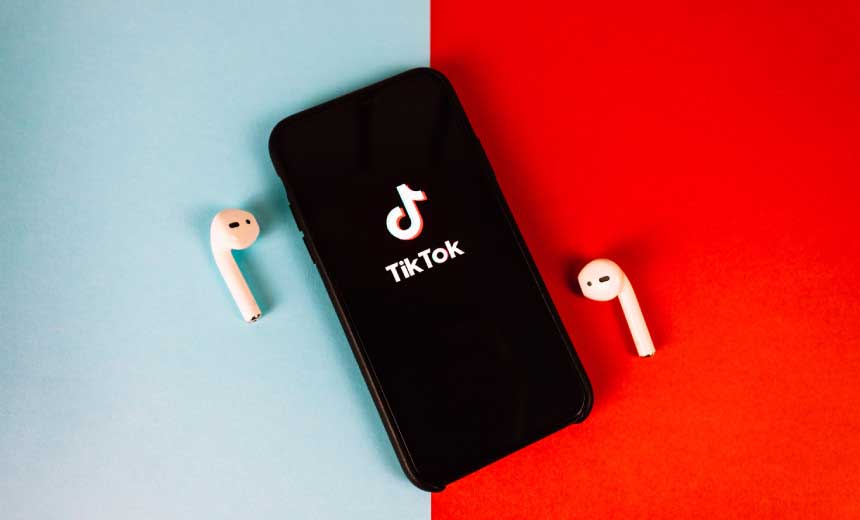 Voices of concern over TikTok's data security practices and potential influence by the Chinese government are rising worldwide. Countries in the Asia-Pacific region so far have not followed the West's lead in banning TikTok from government agency devices, except for special circumstances. But individual nations are pursuing a variety of strategies based on their specific perceptions of the threats they face.
See Also: Privacy and Security - The Journey From Policy to Controls
Vietnam in April announced a comprehensive government review of TikTok, citing public concerns over the app's content moderation policies. Malaysia announced a similar review of how the social media platform collected and processed user-generated data.
Thailand banned the app's use for paid political advertisements, Indonesia banned it for a month in 2018 for displaying blasphemous content to users, and India banned the platform indefinitely in 2019 amid rising tensions with neighboring China.
Except for Vietnam and India, no other Southeast Asian country has threatened to permanently ban public or government use of TikTok, but concerns are mounting about the parent company's ties with the People's Republic of China and the growing perception of TikTok posing a national security threat.
Privacy advocates, on the other hand, say banning or penalizing social media companies such as TikTok is not the answer. Golda Benjamin, a campaigner for Asia-Pacific digital rights group Access Now, said TikTok just needs to balance its interests and citizens' right to privacy.
"In the long run, social media companies in order to survive must ensure transparency in terms of the data they collect, how it is stored and processed, and must have region-appropriate policies in place," Benjamin said. "Legislators must also enable incentives for social media companies to respect people's privacy and data security."
Storm Clouds in the West
The United States, Canada, the United Kingdom and Australia recently banned the use of TikTok on government devices, citing national security concerns, the rise of disinformation and growing tensions with China.
But geopolitical rivalry with China wasn't the only guiding factor. The European Parliament and the European Commission in March banned the use of TikTok on government devices shortly after the company admitted that its China-based employees could access EU user data. Data protection authorities in France and the United Kingdom levied fines on the social media company over data privacy failures.
TikTok's parent company, ByteDance, in December fired four employees in China for accessing the data of two U.S. journalists. The news raised concerns over whether ByteDance employees sitting in China could access the IP addresses and locations of U.S. residents. The development further fueled worries over TikTok's user privacy controls and what the ByteDance ownership means for international users of the platform. In addition, TikTok settled a class action lawsuit in 2021 for $92 million that claimed the platform had harvested biometric information of teenagers and minors.
Could TikTok Backlash Spread to Asia-Pacific?
Attitudes toward Chinese technology in countries closer to China tend to be less fraught. Insider Intelligence reports that TikTok in 2023 will be the fastest-growing social platform in the Asia-Pacific region, growing its user base by 10% in Indonesia, Malaysia, the Philippines, Thailand and Vietnam.
China's fashion app Shein, which like TikTok is headquartered in Singapore and only caters to non-Chinese users, is one of Southeast Asia's top shopping apps, alongside other Chinese apps such as AliExpress and JD. China says its bilateral trade with ASEAN countries neared $1 trillion in 2022, up from $641.5 billion in 2019.
ASEAN's economic relations with China are robust, but historical differences between China and some Asian countries have had an impact on how the latter view TikTok from a national security perspective.
Japan in April said it had banned the use of TikTok on government-issued devices used by ministers, state ministers and vice ministers. Some lawmakers have called for a complete ban on the social platform to prevent its use for disinformation. Taiwan, claimed by China as part of its sovereign territory, launched an investigation into TikTok in December over allegations that the company had set up a subsidiary in Taiwan in violation of a law that bans Chinese companies from running commercial operations there.
Vietnam, which engaged in a series of border and naval conflicts with China between 1979 and 1991, has taken a strong stance over TikTok's content moderation policies.
Vietnamese leaders said TikTok in the recent past has displayed objectionable, malicious superstitions and false information to millions of users. The government believes that unlike Facebook, "TikTok suggests content to viewers using its own algorithm. This also means that bad content, false information can also appear continuously in front of the viewer's eyes due to the suggestion of the algorithm."
"Faced with the above situation, the Ministry of Information and Communications will conduct a comprehensive inspection of the social networking platform TikTok," the ministry said.
Le Quang Tu Do, the director of the Department of Broadcasting and Electronic Information, a division of the Ministry of Information and Communications, said that cross-border social networking platforms "must comply with Vietnamese law, including not only content management but also tax, payment, advertising obligations."
About 50 million people in Vietnam use TikTok, and the Ministry of Information and Communications said the company is currently facing a barrage of criticism for not doing enough to protect children from inappropriate content. The country has extracted a commitment from TikTok to introduce a new feature that would limit the daily usage time for minors and allow parents to customize their children's TikTok time, allowing it only on certain days of the week.
Malaysia, where TikTok has amassed close to 70 million users, actively engages with the social media company over data privacy and security concerns. Minister of Communications and Digital Fahmi Fadzil in February directed CyberSecurity Malaysia to review TikTok for possible security breaches and suspicious activities.
Dr. Haji Amirudin Abdul Wahab, the CEO of CyberSecurity Malaysia, told Information Security Media Group that his agency had engaged with TikTok's representatives over several meetings to find ways to handle current and future issues arising out of the use of TikTok. When asked about its data collection practices, Wahab said, TikTok "vehemently denied that the application was used to collect sensitive data for third parties. In fact, TikTok had assured that the privacy of its consumers is of paramount importance."
He said CyberSecurity Malaysia also engaged with ByteDance regarding security and privacy concerns about TikTok. "We had a fruitful discussion, and it is still ongoing. However, in terms of privacy concern, CyberSecurity Malaysia will not only be focusing on TikTok, but also on other social media applications as a whole such as Instagram, Telegram, Twitter, etc.," he added.
Wahab said the government is also within its rights to regulate the use of social media applications on government-owned devices. "It is important to strike a balance between the need for government employees to stay informed and communicate with the public and the need to protect sensitive government information.
"From CyberSecurity Malaysia's point of view, the government needs to come up with specific guidelines or policies with regard to using social media platforms on government or work devices. Furthermore, rampant use of social media by employees should be guided by a well-defined policy to prevent misuse, abuse and reduce or alleviate employer's risk," he said.
In neighboring Indonesia, the largest Southeast Asian country, which has around 110 million TikTok users, the government temporarily banned TikTok in 2018 after determining that the app displayed pornography and inappropriate and blasphemous content to Indonesian users. "The app has a lot of negative and harmful content, especially for children. Once TikTok can give us guarantees they can maintain clean content, it can reopen," said H.E. Rudiantara, Indonesia's Minister of Communications and Information Technology. The ban was overturned in less than a week.
Fast-forward to 2023. The Indonesian government hasn't reacted to how TikTok is viewed by the West, but its Ministerial Regulation 5, introduced in November 2020, ensures that the government has broad powers to compel technology giants, including TikTok, to remove sensitive content and give authorities access to their data.
The new internet control rules give the government the power to control misinformation or disinformation and clamp down on the sharing of inappropriate or violent content on social platforms. The rules also make journalists, activists and critics of the government more vulnerable to government surveillance.
Thailand, which has over 40 million TikTok users, took steps this year to prevent the use of the platform for paid political campaigns. Chanida Klyphun, TikTok Thailand's chief of public policy, said the platform will not ban all political posts as it respects freedom of expression, but it will not accept paid political ads or paid branded content.
"Politicians will be barred from engaging in any form of monetization, while accounts taking any political angle will be added to the government, politician and political party account (GPPPA) category," she told The Straits Times.
Though India banned TikTok, along with 57 other Chinese apps, in June 2020 following a bloody skirmish with China's PLA in the Himalayas, other nations in the Asia-Pacific region - such as Australia, New Zealand and Singapore - have so far only banned the platform from government devices, citing privacy and security risks. These bans also apply to other social media applications.
Access Now's Benjamin said concerns about TikTok posing a security threat aren't as strong in Southeast Asia as in the West. "TikTok has been growing exponentially in the region and has not suffered any major leak that can be traced back to China. The company is sensitive about the region and actively engages with civil society and collaborates with governments for election monitoring and crime prevention," she said.