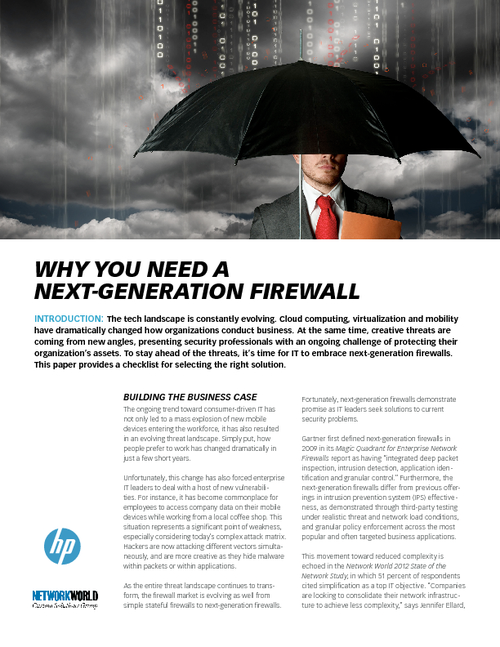 Next-generation (NG) firewalls, with features such as deep packet inspection, intrusion detection, application identification, and granular control, are important weapons in the battle against hacking and malware. Mobile applications have taken the overall scheme of corporate IT, and NG firewalls enable organizations to incorporate full-stack inspection to support intrusion prevention.
This white paper:
Explores the reasons for implementing NG firewalls;
Lays out a path to success for overburdened IT organizations.