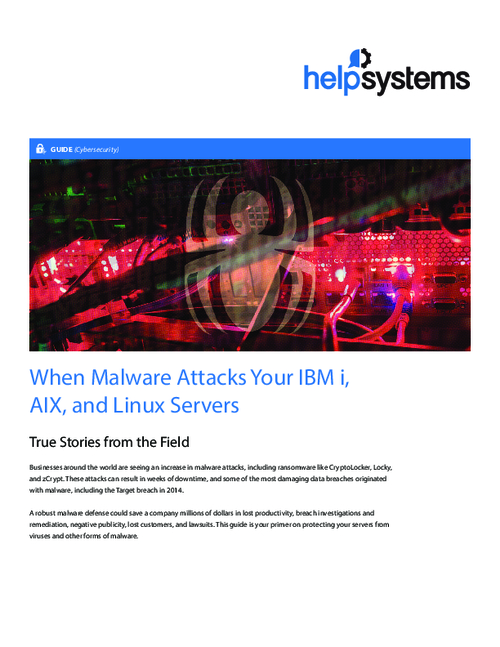 Businesses around the world are seeing an increase in malware attacks, including ransomware like CryptoLocker, Locky, and zCrypt. These attacks can result in weeks of downtime, and some of the most damaging data breaches originated with malware, including the Target breach in 2014.
A robust malware defense could save a company millions of dollars in lost productivity, breach investigations and remediation, negative publicity, lost customers, and lawsuits. This guide is your primer on protecting your servers from viruses and other forms of malware.
Download this guide which explores:
Various types of malware and how it affects servers;
Situations when PC-based anti-malware software scanning won't protect servers;
Best practices for malware protection on AIX, Linux, and IBM i.