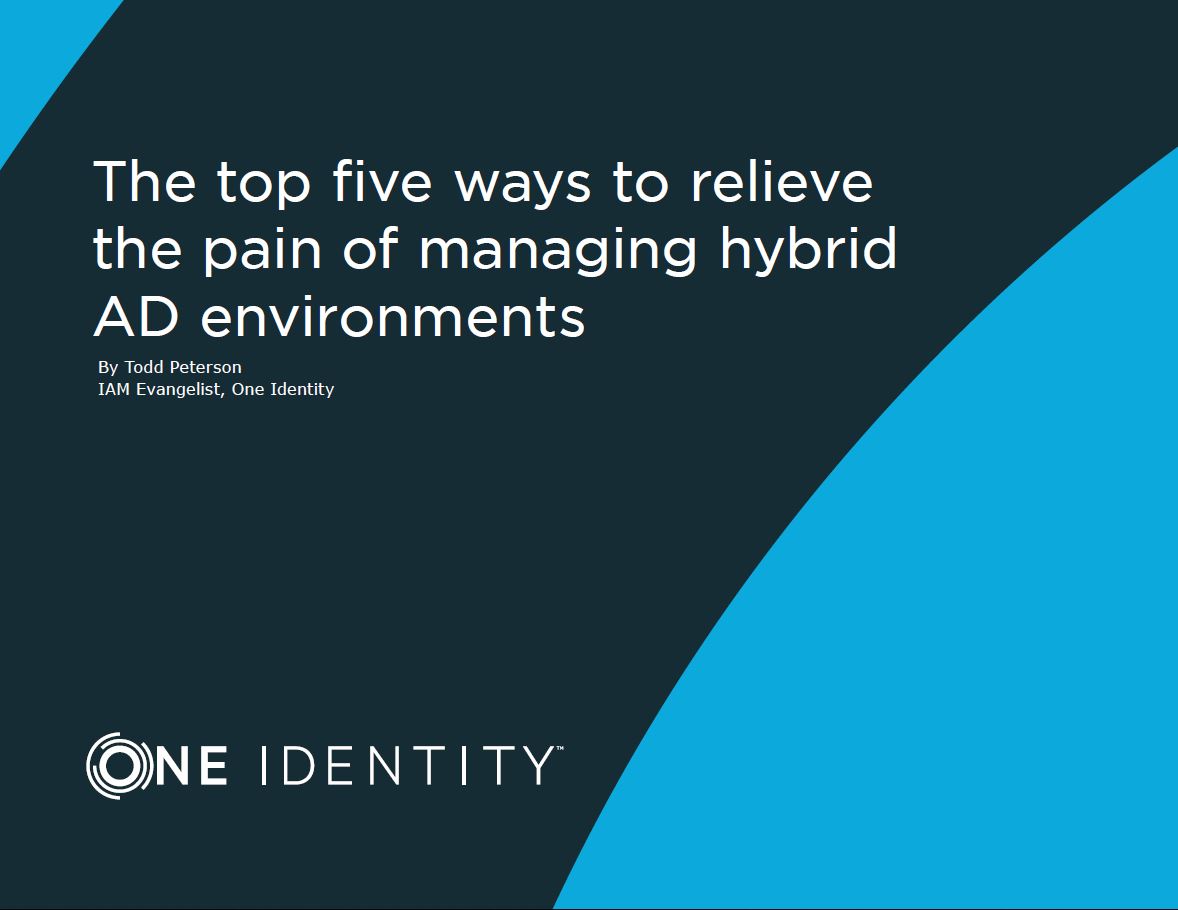 Currently, nearly ninety percent of organizations worldwide are using Active Directory (AD) for on-premises resources (aka on-prem). That represents 500 million organizations and somewhere around 10 billion daily authentications. In fact, in the world of identity and access management (IAM), AD has become unavoidable and absolutely necessary for on-prem user authentication and authorization.
You have to go through AD. It's just how it's done. Now, mix in the cloud - and Azure AD- and your management complexity just skyrocketed - and you could be in for a world of pain, if your on-prem or cloud identity environments are not managed and synched properly.
Download this whitepaper to learn more.