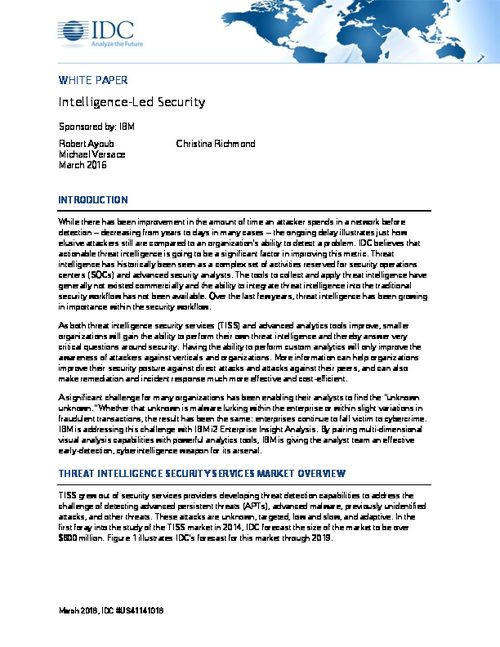 A significant challenge for many organizations has been enabling their analysts to find the "unknown unknown." Whether that unknown is malware lurking within the enterprise or within slight variations in fraudulent transactions, the result has been the same: enterprises continue to fall victim to cybercrime.
Download this research paper and learn about:
The advent of applied threat intelligence;
The makeup of the threat intelligence market;
How organizations are using threat intelligence to proactively defend themselves.