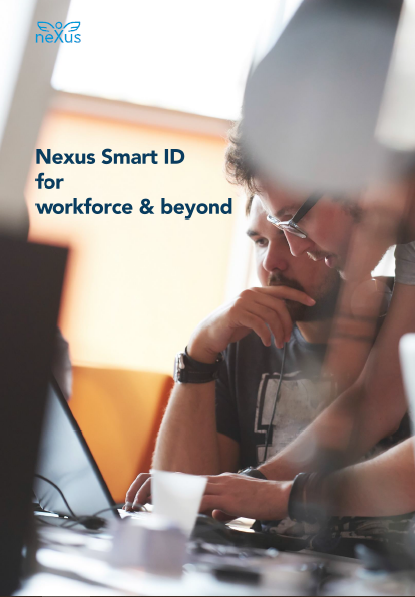 All enterprises need to grant their employees access to the right digital and physical resources. They also need to digitize their businesses, protect their data, and comply with various local and global regulations.
Nexus helps resolve these identity challenges that most enterprises face, regardless of the industry.
The Nexus Smart ID solution enables organizations to issue, manage and use trusted identities for employees, partners, and third-party contractors in the form of digital smart cards on smartphones & workstations or multi-functional ID cards. These identities can be used for all digital and physical access, which means that organizations and their users - internal and external, do not have to deal with multiple passwords, cards, and tokens.
Download this whitepaper to know more about:
Securing access to resources with passwordless multi-factor authentication, SSO and identity federation
Provisioning Email Encryption and Digital Signatures
Facilitating identity lifecycle management with complete audit traceability