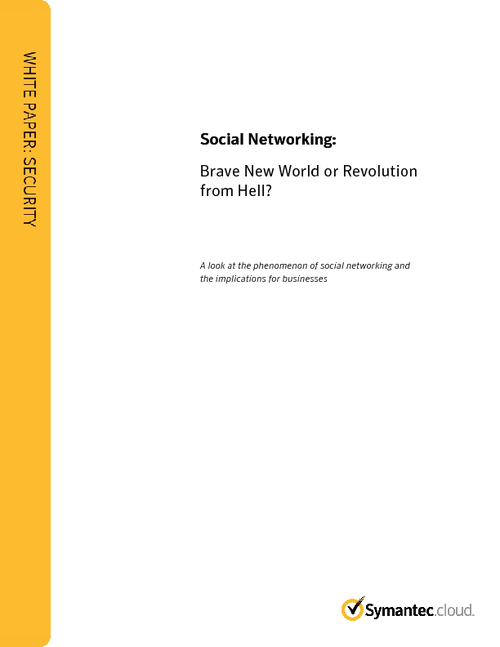 According to recent surveys, employee social networking is growing rapidly, on hot sites such as Facebook, LinkedIn and more. Reactions among businesses vary widely, from outright bans on social networking to indecision to permissiveness.
In this whitepaper, you will learn about:
Pros and cons of employee social networking, from forging new customer relationships to just plain goofing off;
How social networking is raising new challenges for enterprise security, as online criminals are exploiting social networking's openness and free-flowing information to launch highly targeted attacks on corporate networks;
The distinct advantages Symantec.cloud Web Services offer in addressing these challenges.