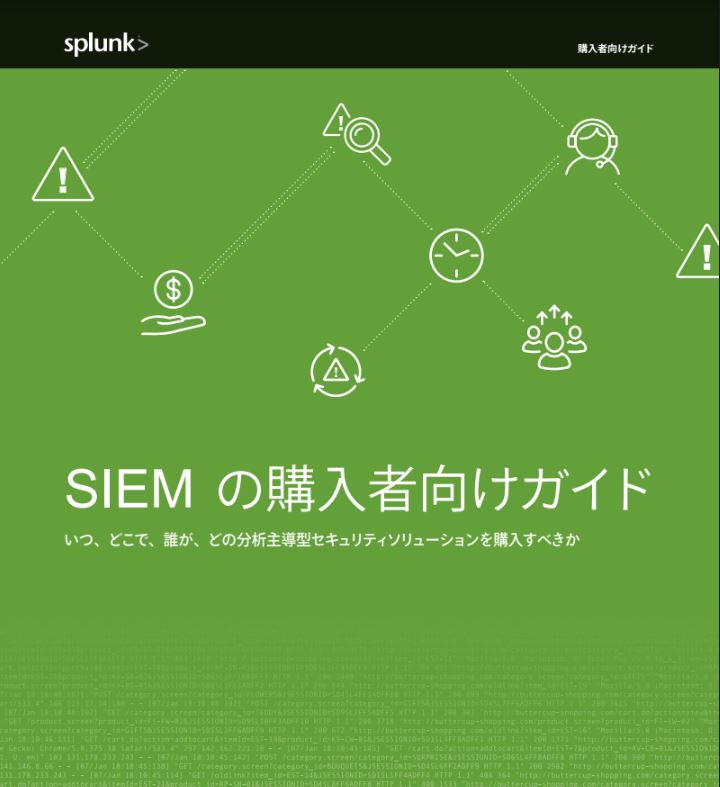 A security information event management (SIEM) solution is like a radar system that pilots and air traffic controllers use. Without one, enterprise IT is flying blind. Although security appliances and system software are good at catching and logging isolated attacks and anomalous behavior, today's most serious threats are distributed, acting in concert across multiple systems and using advanced evasion techniques to avoid detection. Without a SIEM, attacks are allowed to germinate and grow into catastrophic incidents.
But not all SIEM solutions are created equal. Download your complimentary copy of "The SIEM Buyer's Guide" to learn:
The limitations of a legacy SIEM solution
The use cases solved by an analytics-driven SIEM solution
The ROI benefits of adopting a modern SIEM solution
This guide is in Japanese.