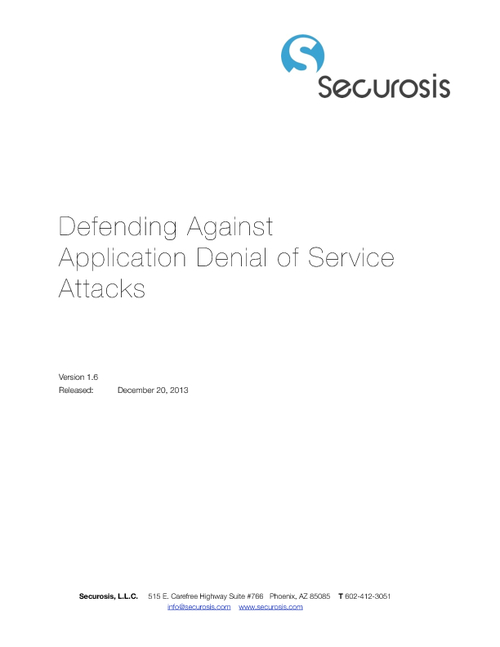 Application Denial of Service (AppDoS) attacks introduce another level of complexity to ensure that critical web applications are available and operational. Defending against AppDoS requires a multi-faceted approach that typically starts with a mechanism to filter attack traffic. It also requires significant collaboration between development, operations, and security.
The white paper provides an overview of:
Common attack tactics and possible mitigations for each;
Why application DoS attacks are more difficult to detect than volume-based network DDoS;
Combining server configuration, network, and application-based defenses for mitigation.
Securosis is a leading information security research and advisory firm.