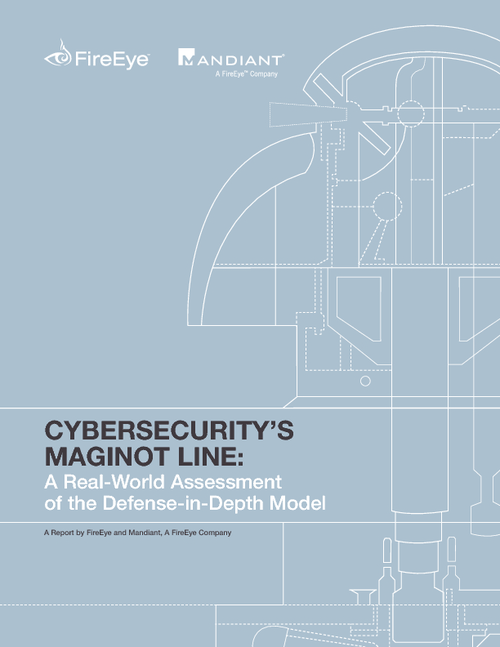 This first-of-its-kind study examines data from more than 1,600 FireEye network and email appliances in real-world settings. The FireEye devices were part of more than 1,200 "proof-of-value" trials in actual deployments, where they sat behind other defensive layers but were not set to block malicious activity. That unique vantage point revealed a deeply flawed defense-in-depth model.
Key findings include:
Nearly all (97 percent) organizations had been breached, meaning at least one attacker had bypassed all layers of their defense-in-depth architecture.
More than a fourth of all organizations experienced events known to be consistent with tools and tactics used by advanced persistent threat (APT) actors.
Three-fourths of organizations had active command-and-control communications, indicating that attackers had control of the breached systems and were possibly already receiving data from them.
Even after an organization was breached, attackers attempted to compromise the typical organization more than once per week (1.59) on average.