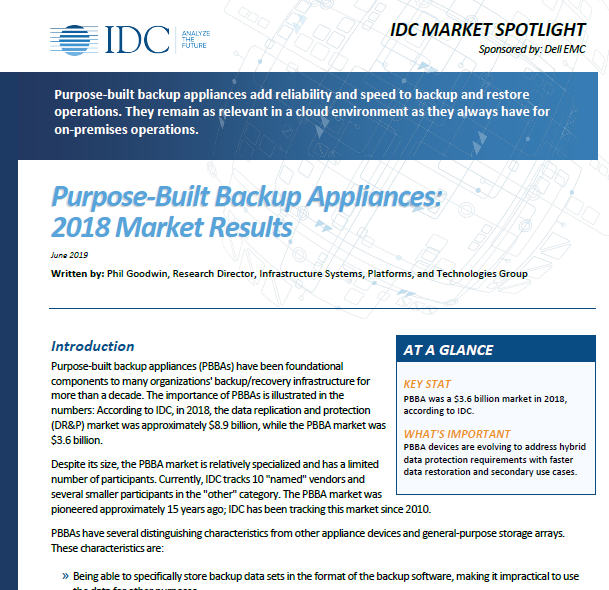 Purpose-built backup appliances (PBBAs) have been foundational components to many organizations' backup/recovery infrastructure for more than a decade. The importance of PBBAs is illustrated in the numbers: According to IDC, in 2018, the data replication and protection (DR&P) market was approximately $8.9 billion, while the PBBA market was $3.6 billion.
It is important to distinguish PBBAs from cloud gateway devices. Although both devices may provide protocol translation and transfer of data from on-premises to the cloud, cloud gateway devices are intended to store data for only short periods of time (primarily as a data transfer buffer). PBBAs are designed to retain data throughout the life of the data backup and facilitate rapid data restore.
Download this report to learn more about:
Target devices
Backstopping unreliable tape media and hardware
Integrated devices
Speeding up data restore.
Disclaimer: Dell Technologies, Dell, EMC and Dell EMC are trademarks of Dell Inc. or its subsidiaries. Other trademarks may be trademarks of their respective owners.