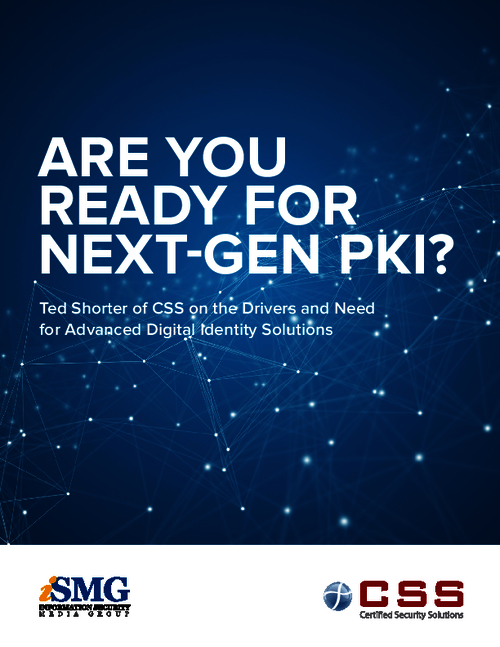 Explosive growth in network scale and complexity demands a next generation Public Key Infrastructure (PKI) management platform. Expansive enterprise digital certificate and PKI usage, coupled with the advent of massive Internet of Things (IoT) device introductions, requires automation for secure and scalable certificate/device life cycle management.
Security leaders must prepare now to take full advantage of next-gen PKI solutions. Certificates have become one of the de facto standards for providing strongly authenticated device identity. There are projections of tens of billions of certificates for IoT devices being issued, and that is certainly evident today.
Download this thought-leadership whitepaper about next-gen PKI which explores:
The main components of a future-proof, next-generation PKI;
Why older PKI algorithms are at risk and the need for quantum-safe, crypto-agile solutions;
Other certificate/PKI security challenges organizations face, including scale and cost.