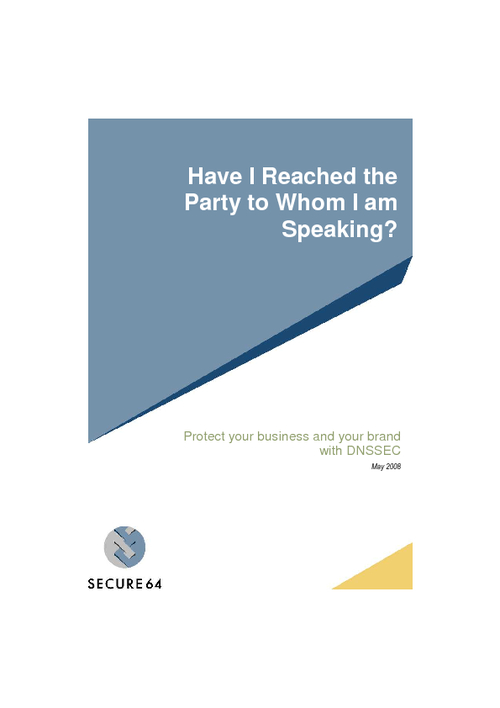 Today's DNS infrastructure requires greater security measures to protect companies from dangerous and costly fraudulent activities. This whitepaper summarizes the variety of activities that put today's DNS infrastructures at risk, and explores the key benefits of deploying a DNS Security Extension (DNSSEC) for added security.
This whitepaper describes how and why:
DNS can be vulnerable to attacks that focus on the authoritative server, the caching server, the client computer, or the network itself;
DNSSEC protects DNS clients from forged DNS data;
DNSSEC deployment is critical, particularly for financial institutions, government agencies, and security-conscious enterprises doing business on the Internet.