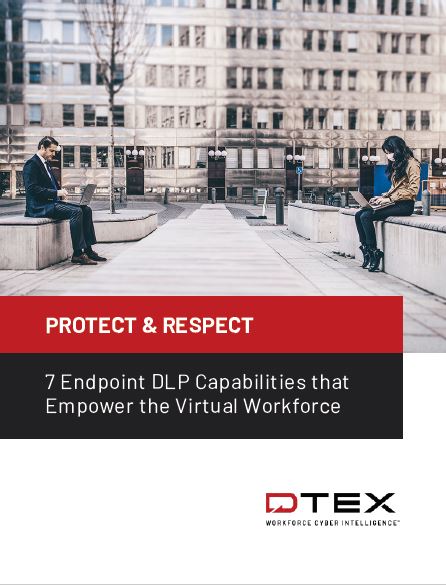 Legacy endpoint Data Loss Prevention solutions fall short in a number areas, including their invasiveness, resource intensity and heavy maintenance requirements due to false positives and need for constant tuning. In fact, a number of organizations have given up on their DLP solutions because it's just too hard to make them effective in today's environment.
In this eBook, you will learn the 7 capabilities needed in a modern endpoint DLP solution, including:
Human-centric behavioral intelligence. It's time to understand intent & context.
Complete & continuous visibility. End the cycle of reliance on rules & triggers.
Employee Privacy & Empowerment. Gain real-time visibility, improve endpoint performance, and show your employees trust by using light weight, cloud based agents that only inspect meta-data and not actual content.