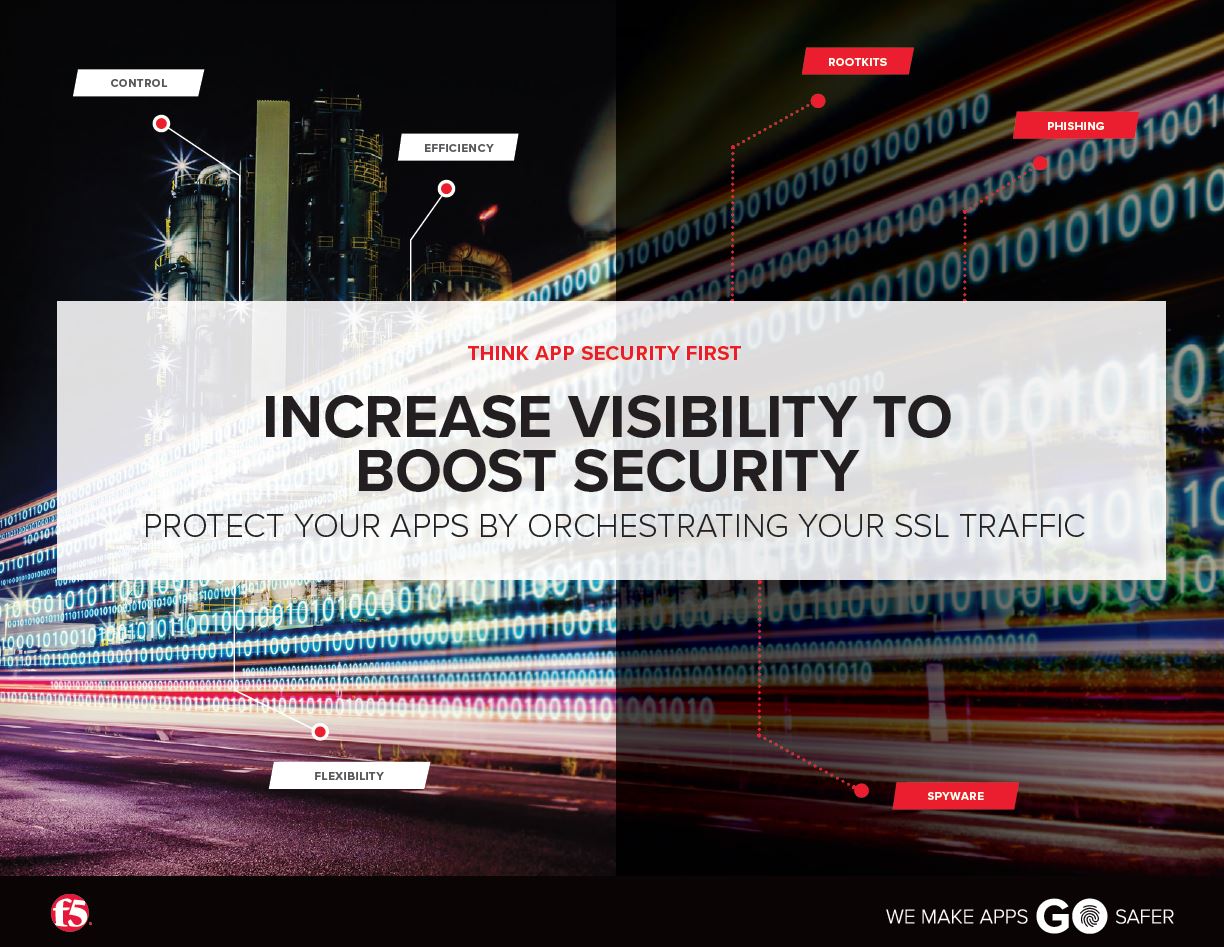 The increase of SSL/TLS traffic indicates that organizations are more and more focused on safeguarding the integrity of the data that flows through their Internet-facing applications.
However, the concurrent growth of malware hidden within that encrypted traffic is cause for concern. Without visibility into your SSL/TLS traffic, you'll have some serious blind spots in your security, and these blind spots could lead to financial losses, data breaches, and damage to your corporate reputation.
Download this eBook and learn how to:
Regain visibility into encrypted traffic;
Allow your malware-scanning and prevention devices to protect your apps and your network;
Stop worrying about hidden malware and focus on developing and supporting new apps.