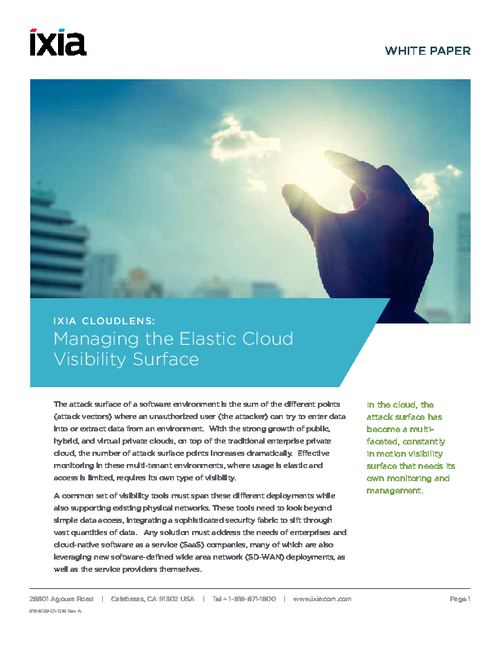 In this evolving world of the cloud, you require a solution that is agile, secure, and automated, and that spans the growing visibility surface. The growing attack surface has created a multi-faceted, constantly-in-motion, next-generation "visibility surface" that needs to monitored and managed. And, you need to manage this with a common set of tools that spans your different cloud environments while supporting existing physical networks.
Download this whitepaper to learn about a solution based on a sophisticated security fabric that effectively handles the vast quantity of data available.
Ixia is the sponsor of this material. By submitting your information you agree to be contacted by Ixia on topics of interest. Before deciding, please review Ixia's privacy statement here.