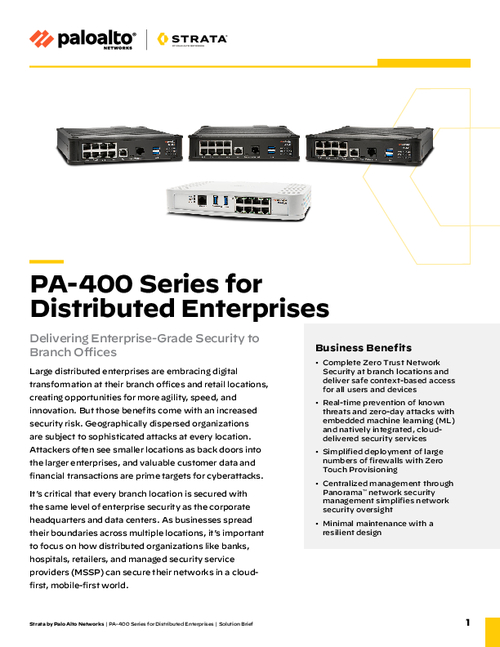 Large distributed enterprises are embracing digital transformation at their branch offices and retail locations, creating opportunities for more agility, speed, and innovation. But those benefits come with increased security risk. Geographically dispersed organizations are subject to sophisticated attacks at every location.
Attackers often see smaller locations as back doors into the larger enterprises, and valuable customer data and financial transactions are prime targets for cyber-attacks. It's critical that every branch location is secured with the same level of enterprise security as the corporate headquarters and data centers.
Download this datasheet to know more about purpose built ML-Powered Next-Generation Firewalls (NGFWs) to secure branches.