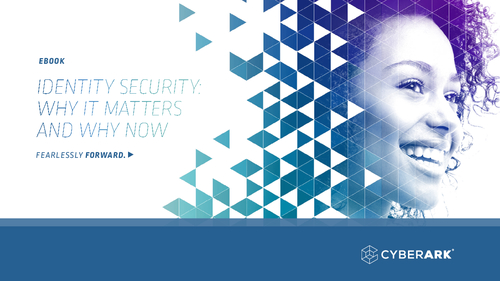 In today's digital environment, any digital identity — whether customer, remote worker, third-party vendor, device or application — can become privileged under certain conditions, creating an attack path to your most valuable assets.
Unrestricted cloud console access, excessive cloud entitlements, embedded applications secrets and other exposed elements of digital identities present undeniable risk to modern enterprises. Attackers fully recognize the opportunity: an IDSA study found 79% of enterprises have experienced an identity-related breach within the last two years. With physical and network barriers dissolved, any identity can be an attack path to an organization's most valuable assets.
This eBook will help you understand the fundamentals of Identity Security model and how to start your journey towards a Zero Trust enterprise.
Read the eBook to:
Understand how identity has become the new security battleground,
Discover what an "assume breach" mentality really means,
Learn why the principles of Zero Trust are critical to your cyber security posture,
Understand the difference between Identity Security and Zero Trust concepts.