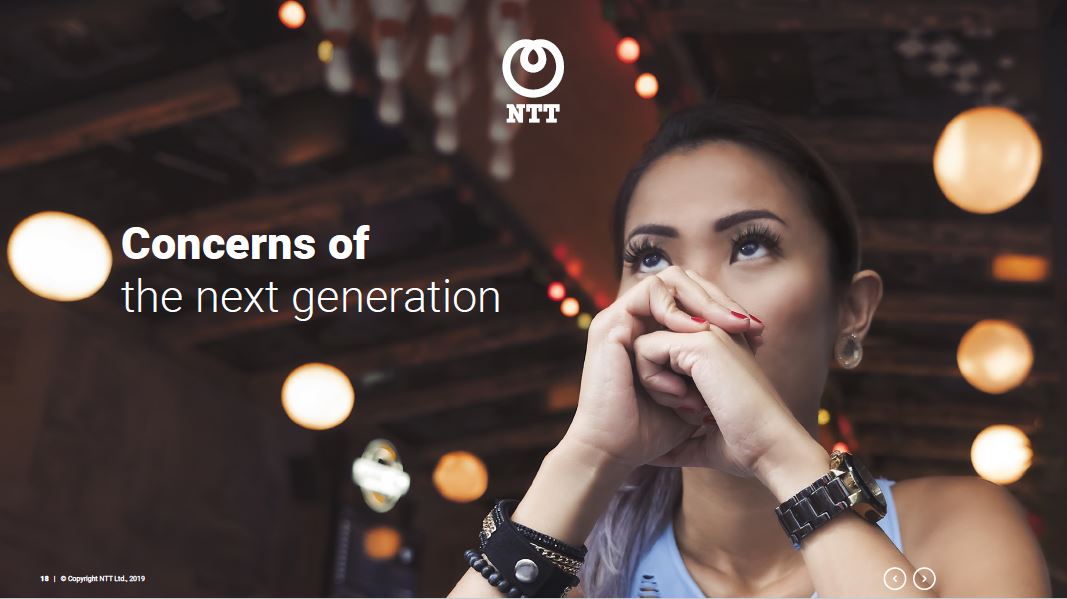 The percentage of digital natives in the workforce is now substantial, so now is the time to consider their needs.
In this new research from NTT Ltd., the findings are clear: under 30s get cybersecurity. Individuals in this age group can turn their mind instantly to the issues involved. Cybersecurity is in-built.
Download the report and learn:
The paradox of cyber enlightenment;
The 3 top concerns of the next generation;
6 recommendations to help you optimize your cybersecurity strategy and get the best out of all your workforce.