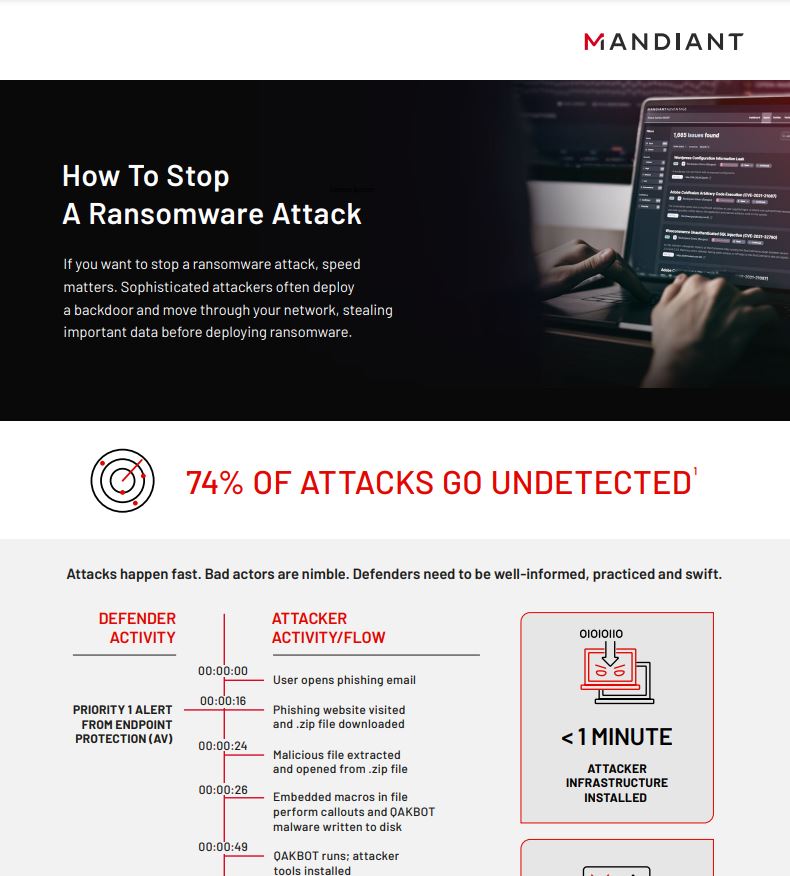 81% of security professionals rate SOC as highly complex but only 53% rate their SOC as effective. If you want to stop a ransomware attack, speed matters.
Download this infographic to learn about:
Scoping and containing active incidents;
Attackers' timeline from start to finish;
How 74% of cyber attacks go undetected.