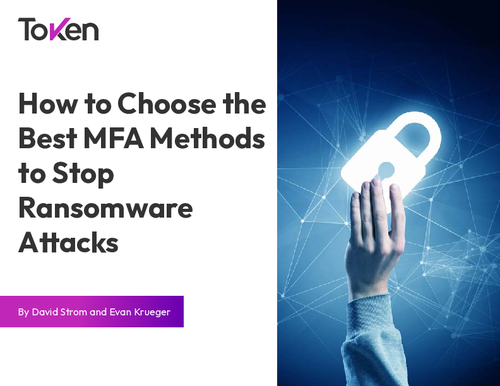 The frequency of ransomware attacks as part of a data breach more than doubled last year putting every organization at increased risk. Current authentication methods are outdated and broken. However, as the attacks from threat actors have advanced, so must the technology of MFA.
MFA is no longer the sole province of the security-conscious crowd — it has become broadly adopted and a progressively necessary practice for any computer user, yet it isn't working. As Ransomware and Cybersecurity attacks cost organizations untold millions of loss in revenues and damages, a new solution is required. Implementing the right level of MFA security is no longer an option; it has become a necessity..
So which MFA method should your organization choose to stay ahead of the threat actors?
Download now to learn which MFA method is best for your organization.