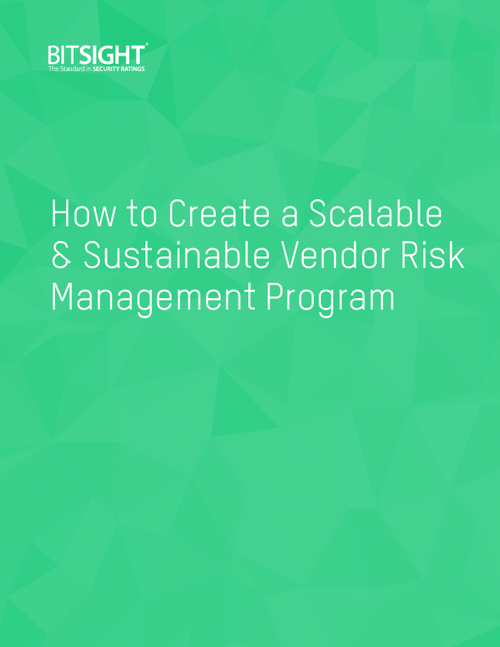 Defending your organization from risk means confronting the potential security vulnerabilities that are present in your third party network. Deloitte reports that 83% of today's business leaders lack confidence in third party vendor risk management processes. Why? Because traditional VRM methods are no match for the realities of the modern vendor risk landscape.
Download this eBook on what it takes to create a VRM program that's ready and able to stand up to our interconnected economy and learn:
Why traditional vendor risk management programs don't work;
How to perform quantifiable vendor security analyses;
How to build a modern VRM program.