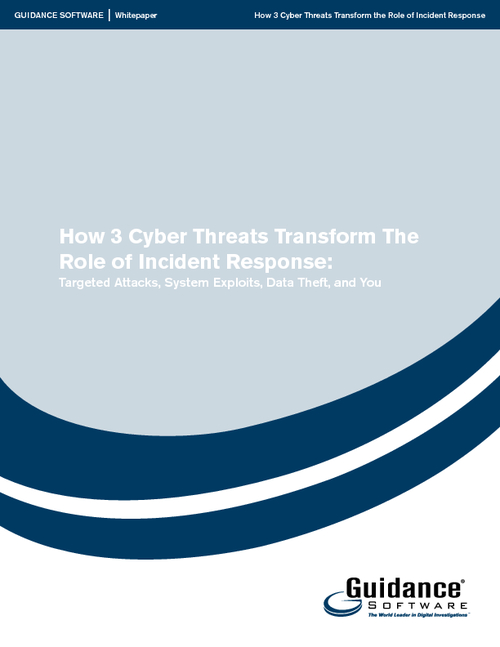 While we still use many of the same old names -- viruses, Trojans and worms -- today's malware deserves much more respect than we are giving it. Today's most sophisticated attacks, known as advanced persistent threats, are thwarting traditional layered security solutions, and a different approach is required. Our recent whitepaper How 3 Cyber Threats Transform The Role of Incident Response demonstrates how effective incident response can plug the gap left by layered security solutions.
Read three case studies explaining how enterprise information security and incident response teams can employ cyberforensics tools to mitigate such risks:
Targeted Attacks Leveraging Malware;
Malware and Botnets Exploiting Systems;
Data Loss or Theft: Regulated Data and Intellectual Property.