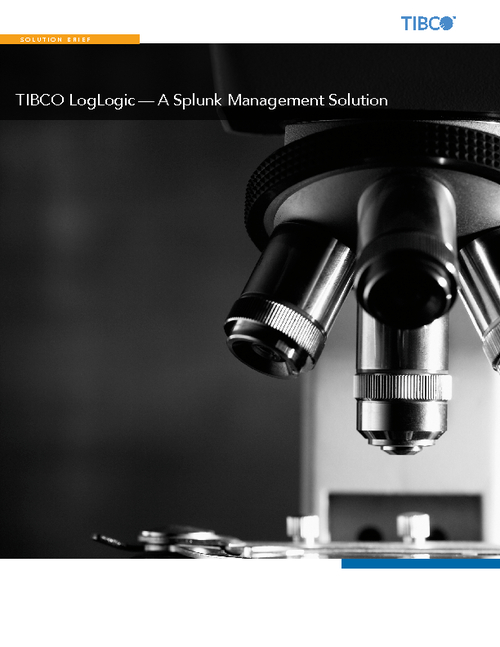 TIBCO LogLogic can be integrated into Splunk environments to handle data collection from log sources to immediately optimize the flow of data being sent to Splunk and reduce the amount of data that Splunk indexes. There are two primary benefits. First, there are direct cost-savings based on the differences in licensing. Second, the smaller data volume being handled by Splunk makes processing and searches faster. By integrating LogLogic as the primary log data collection source, Splunk customers can achieve massive cost-savings and improve performance in a way that is invisible to the Splunk end-users.
Read this paper to learn how to:
Get the same Splunk benefits at up to 50 percent cost-savings;
Improve response time of Splunk by reducing data indexed;
Get free resources and funds to move other projects forward.