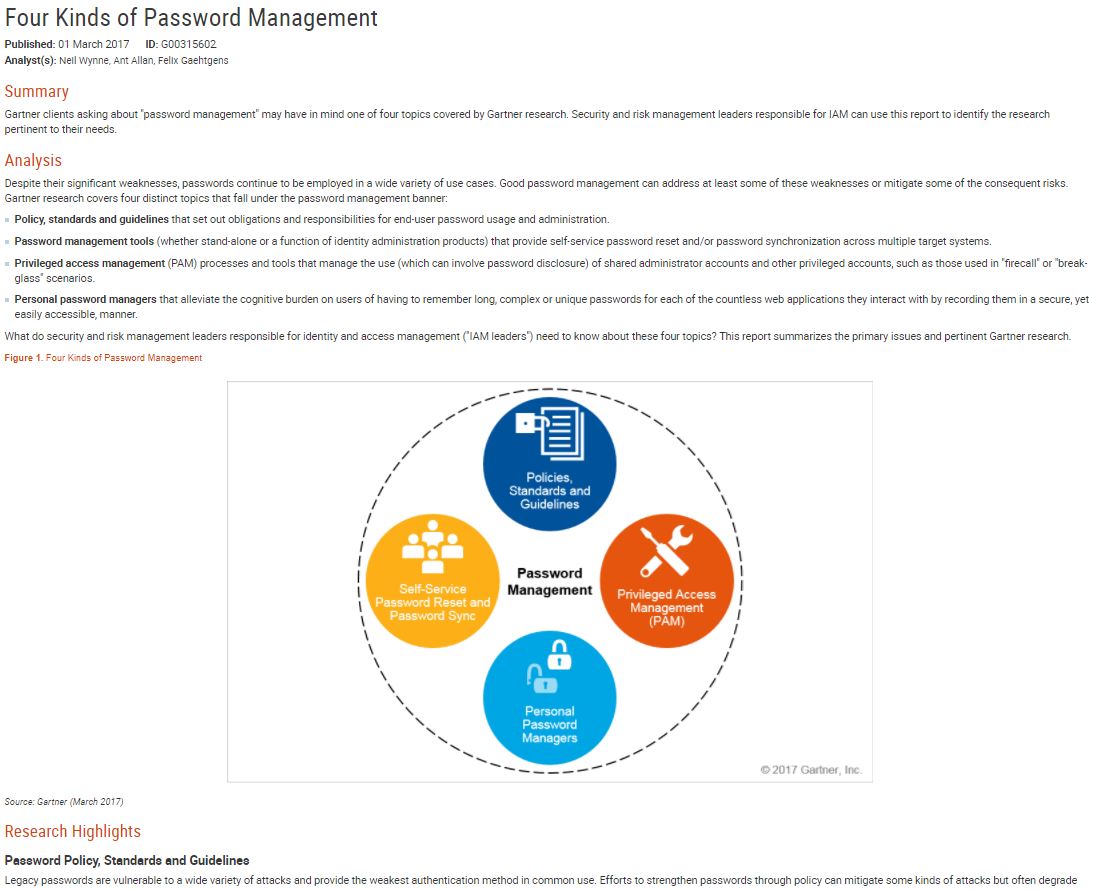 Data breaches have affected businesses across all industries over the last few years. And with the theft of some 4.2 billion credentials in 2016 alone, hackers only need one valid password to get in and compromise your business.
Despite their significant weaknesses, passwords continue to be employed in a wide variety of use cases. Good password management can address at least some of these weaknesses or mitigate some of the consequent risks.
Download this whitepaper that discusses the evaluation of the best tools and methods for managing passwords throughout your organization.