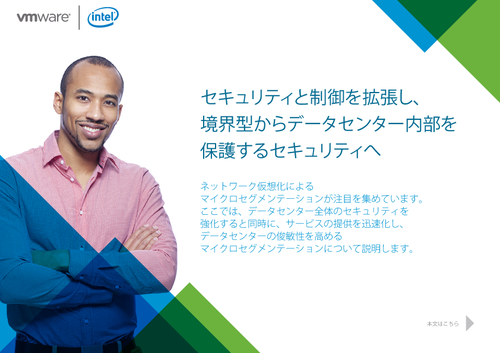 As enterprises increasingly virtualize their physical data centers, they are discovering greater efficiency, agility, and cost-savings. Discover how micro-segmentation, delivered through network virtualization, provides comprehensive data center security, accelerates delivery time, and enhances the agility of your data center.
Download this white paper to explore:
How micro-segmentation brings security inside the data center
How micro-segmentation reduces provisioning steps and speed time to deployment
How micro-segmentation adapts dynamically to changing network requirements and threat conditions.
Also available in English Language.