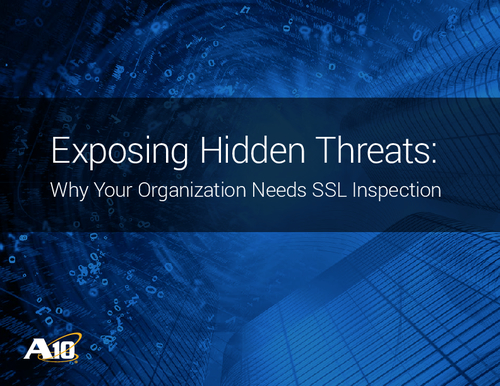 Rising Cost of Breaches and Data Privacy Concerns Are Driving Encryption.
In response to the rising cost of cybercrime over the past several years, as well as concerns about protecting data privacy, organizations have increasingly adopted SSL encryption to safeguard their valuable information assets. It's expected that 80% of all Internet traffic will be encrypted by 2017. But this has created new risks. Hackers hide cyber attacks in SSL traffic to bypass defenses.
A majority of organizations acknowledge that encrypted threats are on the rise, but few feel equipped to monitor them.
Download our eBook to learn how to protect against hidden threats:
The increase in encrypted threats
DDoS and web attacks
Inline decryption and out-of-band decryption