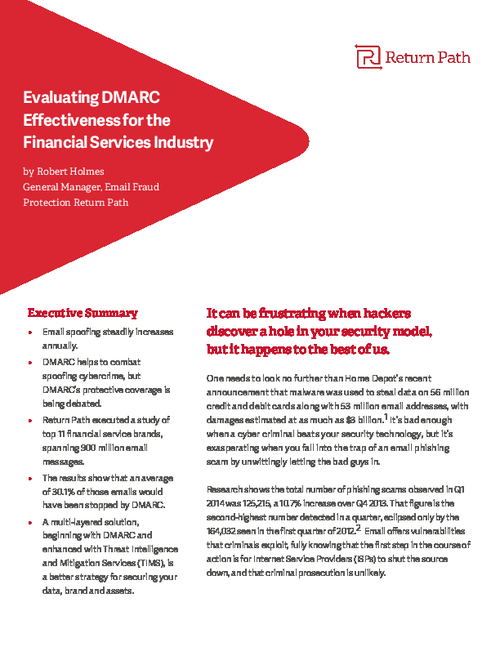 What proportion of email threats could be blocked by DMARC? With wide-ranging promises being made as to DMARC's effectiveness, our curiosity led us to perform a detailed analysis of malicious email campaigns targeting 11 of the top banks in the United States and United Kingdom in order to answer this very question.
Download the report to learn:
The rate at which email spoofing is increasing annually.
What is the best strategy for securing your data, brand, and assets?
If DMARC alone is enough to eliminate email phishing attacks?