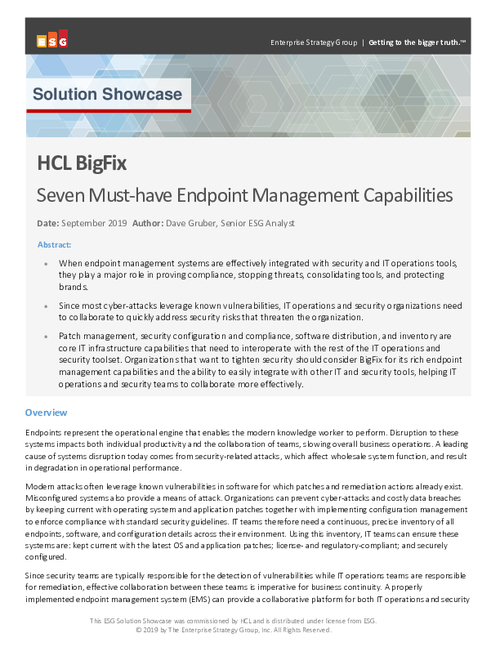 When endpoint management systems are effectively integrated with security and IT operations tools, they play a major role in proving compliance, stopping threats, consolidating tools, and protecting brands.
Security teams are responsible for detection of vulnerabilities while IT operations teams are responsible for remediation; effective collaboration between these teams is imperative for business continuity. Endpoint management system (EMS) can provide a collaborative platform for both IT operations and security that enhances the overall security posture. To accomplish this, the solutions must be comprehensive and integrated with IT and security infrastructure. They must enable rapid, consistent remediation of threats across all endpoints while continuously verifying that all endpoints are patched and compliant.
This paper will explore the challenges associated with endpoint management, the key capabilities needed, and a recommended solution.