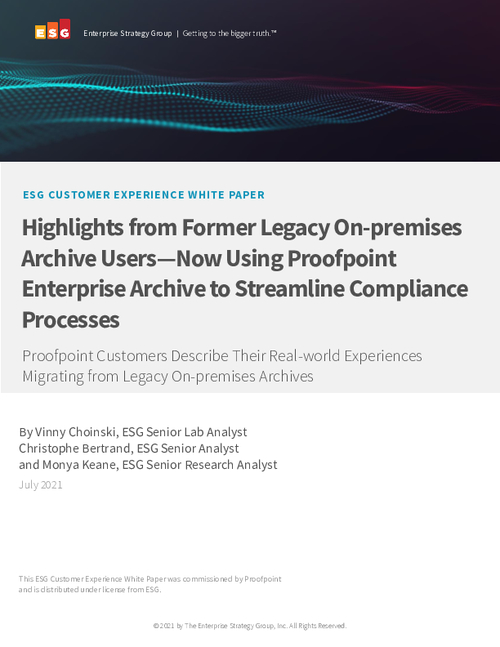 Did you know that most organizations expect the number of eDiscovery requests to go up in the next 12 to 24 months according to ESG? How do organizations keep up with evolving regulations? Besides, without strong controls on compliance, how do companies mitigate the risk of penalties? Proofpoint Enterprise Archive has the solution. It has simplified legal discovery, regulatory compliance and data access for users.
In this new survey, ESG shines a light on Proofpoint customers as they describe their real-world experiences migrating from legacy on-premises archives to Enterprise Archive.
You will learn how Enterprise Archive customers are:
Seeing better performance
Saving more in terms of IT efficacy
Enjoying the partnership with Proofpoint
Download the white paper now to learn more.