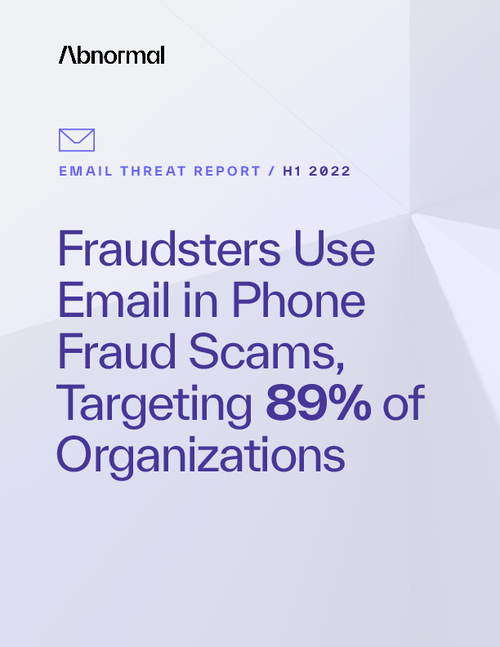 Modern threats continue to increase in volume and severity, as cybercriminals turn from low-value attacks to more sophisticated, high-value strategies that rely on social engineering to trick recipients into sending money or leaking sensitive information. And because these threats contain few indicators of compromise, they evade secure email gateways and other traditional systems, landing in employee inboxes where they can cause significant damage.
Download the report to discover the latest trends in the email threat landscape, with prominent statistics including:
84% increase in the number of business email compromise attacks in H2 2021.
72% probability of receiving a phone fraud attack each week for large enterprises.
67% chance of receiving a supply chain compromise attack this half.
With details about the latest trends in phone fraud, business email compromise, and supply chain compromise, this is a report you won't want to miss.