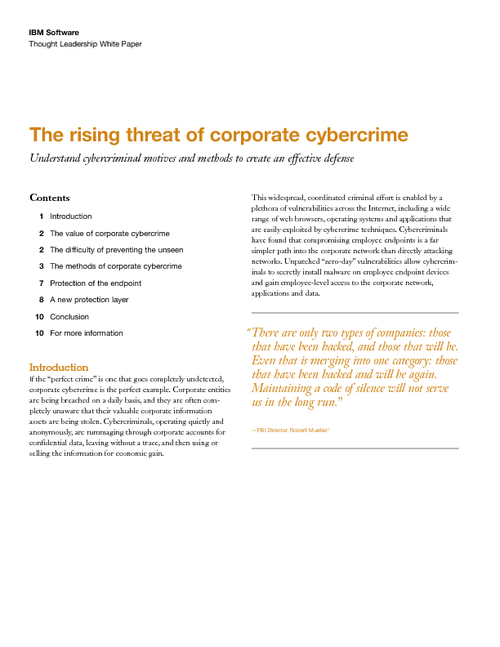 Cybercriminals are leveraging vulnerabilities of the Internet, browsers, operating systems, and applications to secretly and proficiently gain access to corporate information assets. Compromising employee endpoints with malware has become the preferred method; a far simpler path into the corporate network than a direct network attack. Enterprises need to recognize and address this growing danger.
This white paper provides an overview of:
The value of corporate cybercrime, its motives and methods;
How cybercriminals exploit system vulnerabilities, targeting employee endpoints to compromise corporate assets;
How enterprises can implement technologies to effectively prevent malware.