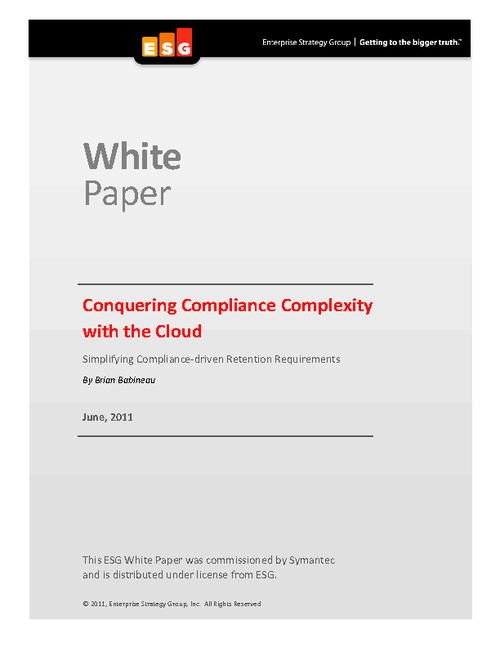 Enterprise customers struggling with continued data growth are increasingly turning to cloud-based applications to avoid the cost and administrative burden of maintaining on-premises IT infrastructure. Growing litigation and compliance demands have only compounded data retention and retrieval problems, leading to new cloud-based archiving options that better manage costs while transferring risk and complexity. Cloud-based archives offer the cost savings, ease of use, and scalability of the cloud coupled with best-of-breed security from a trusted provider for defensibly handling high-risk enterprise data.
This whitepaper deals with:
Trends in e-mail encryption and archiving;
The benefits of SaaS implementation & deployment;
Choosing the right solutions provider.