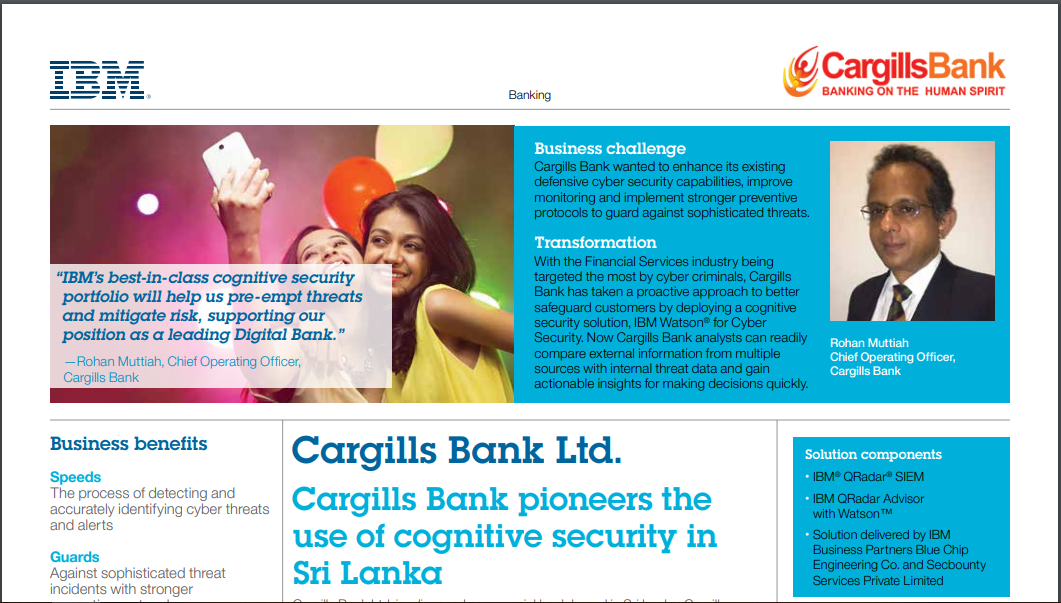 Cyber criminals are taking relentless aim at financial institutions. Cargills Bank is taking a proactive approach to better safeguarding customers with a cognitive security solution, IBM QRadar Advisor with Watson. Analysts can readily examine a broad range of threat data and gain actionable insights to make decisions quickly.
Download this case study to learn about the:
Business challenges faced;
Transformation achieved;
Security and business benefits.