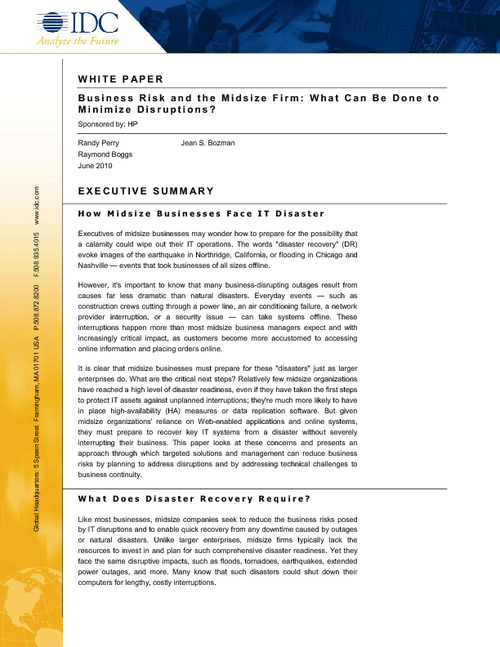 Lengthy downtime, data losses, and security breaches can harm business results, bringing business to a halt: stopping the flow of orders, reducing sales revenue, and interfering with the supply chain. These downtimes could potentially impact a company's ability to compete with other organizations that were unaffected, or less affected, by a given incident, or outage, causing downtime. In a world that demands 24 x 7 x 365 connectivity, customers expect data services to be online and managers expect that business processes will continue. Midsize business must prepare for these "disasters" just as larger enterprise do.
Download this white paper to learn about:
What does disaster recovery require?
How can technology and best practices help?
Top priorities when a disaster strikes
Disaster recovery solutions for midsize companies
Sponsored by HP and Intel.