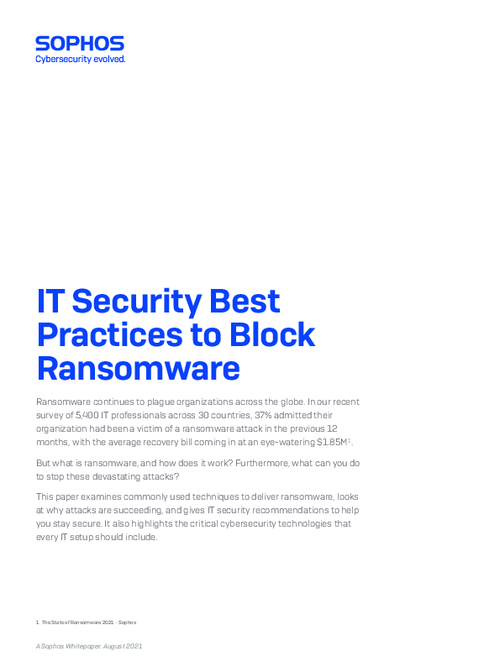 In a recent survey of 5,400 IT professionals across 30 countries, 37% of them admitted that their organization had been a victim of a ransomware attack in the previous 12 months, with the average recovery bill coming in at an eye-watering $1.85M.
But the main question that we all are still asking is that do we truly understand Ransomware, how it functions, and what are the safeguards that we should be using to stop these attacks.
This paper examines commonly used techniques to deliver ransomware, why attacks are succeeding, and gives IT security recommendations to help you stay secure. It also highlights the critical cybersecurity technologies that every IT setup should include.
Download this guide and learn:
Case Study: From Phish to $2.5M Ransomware Attack;
Compromised Remote Desktop Protocol (RDP);
Why are ransomware attacks so successful?