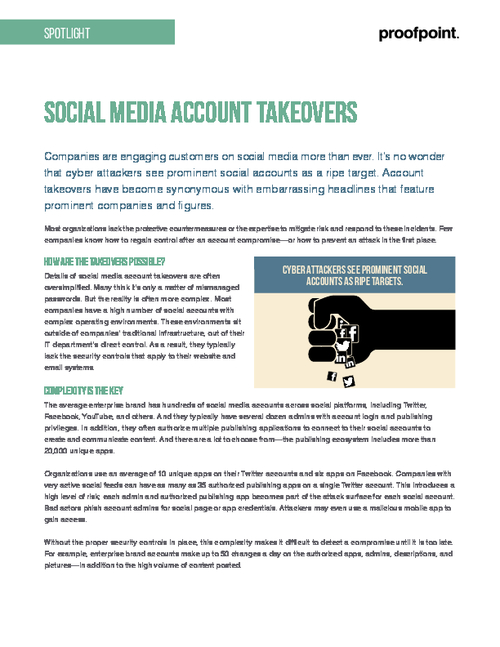 Social media account takeovers have become synonymous with embarrassing headlines that feature well-known companies and figures. If your organization has a prominent account, cyber attackers will see you as a ripe target.
Download this whitepaper and learn:
How these takeovers are possible;
Why the complexity of social media is a vulnerability for enterprises;
7 best practices to reduce the risks of social media account takeovers.