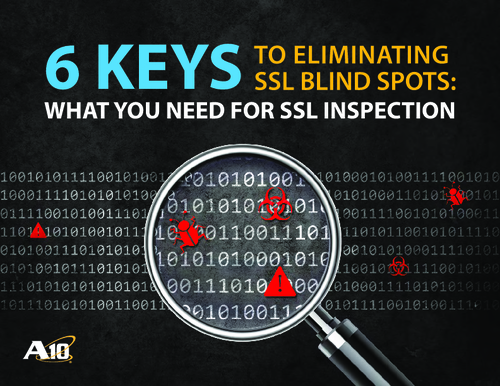 Traditional firewalls and security systems can't keep up with the increasing onslaught of malicious encrypted traffic. To protect your data and your bottom line it's critical that you effectively inspect all SSL traffic. Download the eBook to learn the 6 keys for uncovering hidden threats, while ensuring performance and compliance.
From the eBook: "The hard truth is: Without SSL inspection in place, your organization is at risk of an attack. Hackers hiding in encrypted traffic can infiltrate your networks, install malware, and steal data across multiple end-points.
Your best defense against malicious encrypted traffic is an SSL inspection platform that meets 6 key requirements."