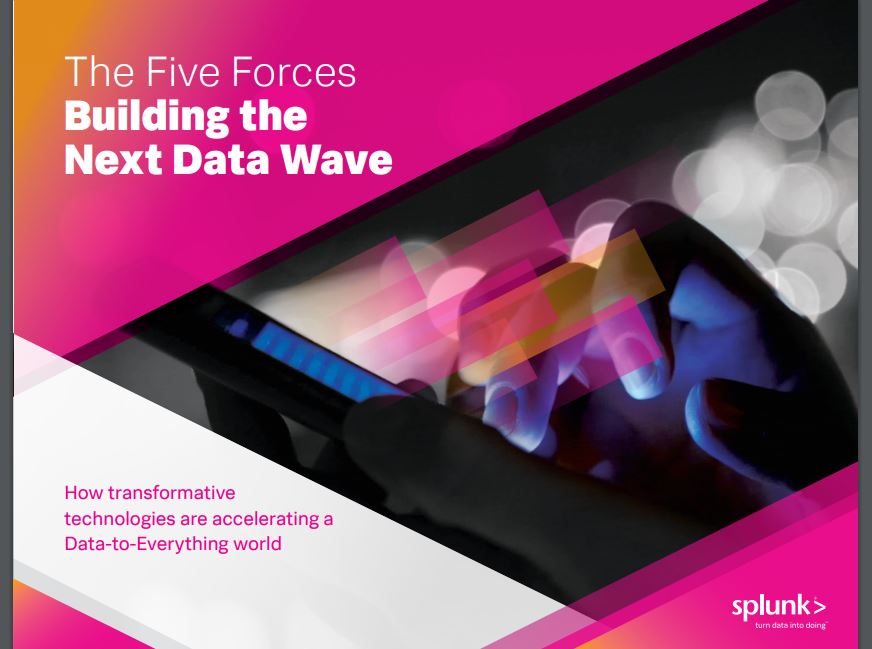 Over the past decade, the world has increasingly understood the impact of intelligently leveraged data. Tackling the biggest challenges - improving healthcare and education, stewarding the climate and natural resources, fighting poverty, protecting privacy and managing the huge global population - will depend on effectively understanding and acting on data.
We are at the advent of new disruptions, new threats and new opportunities. Five intensifying forces are combining to bring a new level of transformation, and a powerful wave of opportunity for both global society and the well-prepared organization. A data wave.
Let's start by looking at the five major forces accelerating data-driven change: 5G telecommunications, artificial intelligence (AI) and machine learning (ML), internet of things (IoT) and edge computing, blockchain and, finally, consumer expectations, in a world where everything is on demand and in real time.