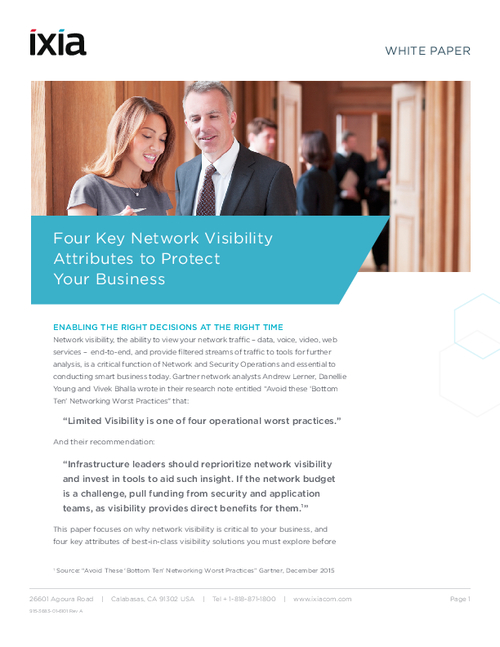 Network visibility, the ability to view your network traffic - data, voice, video, web services - end-to-end, and provide filtered streams of traffic to tools for further analysis, is a critical function of Network and Security Operations and essential to conducting smart business today.
This paper focuses on why network visibility is critical to your business, and four key attributes of best-in-class visibility solutions you must explore before selecting a visibility platform.
Ixia is the sponsor of this material. By submitting your information you agree to be contacted by Ixia on topics of interest. Before deciding, please review Ixia's privacy statement here.