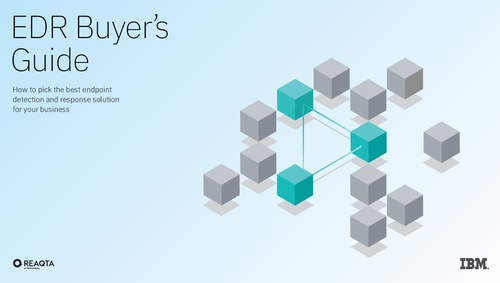 What is an Endpoint Detection & Response (EDR) solution and why do organizations need it?
Security teams should be cautioned against the false sense of security that comes with legacy protection methods like Antiviruses, as such solutions only offer protection against known threats, but stand vulnerable to zero-day attacks.
A modern EDR is capable of ensuring business continuity by effectively mitigating fast-growing, automated and advanced threats like ransomware or file-less attacks that traditional methods cannot stop, without increasing analyst workloads or the need for highly skilled security specialists.
Download this EDR guide to learn:
How to gain complete visibility over your endpoint estate
How a modern EDR can alleviate growing workloads via smart automation
How an effective EDR can automate the threat hunting job to ensure that no persistent threats lay dormant in your environment