Fraud Management & Cybercrime , Governance & Risk Management , Social Engineering
WhatsApp Appoints Grievance Officer for India
Security Experts Question Whether the Move Will Have a Significant Impact on Fake News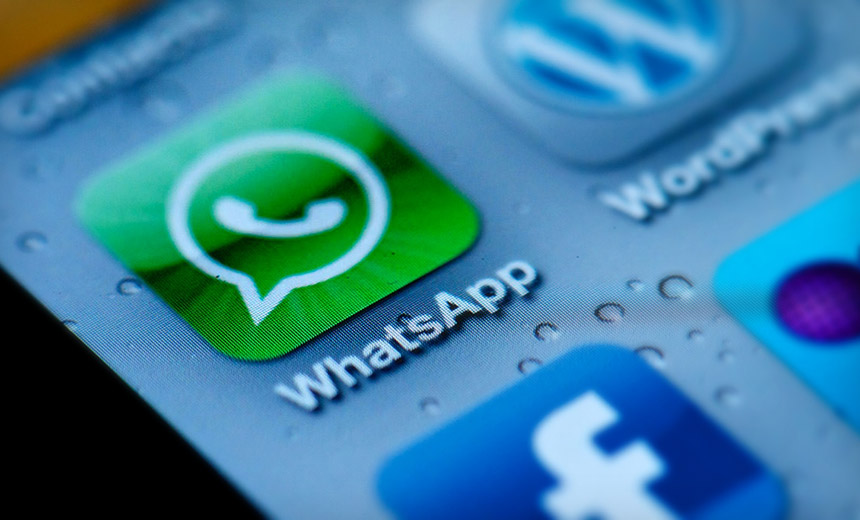 WhatsApp has agreed to appoint a grievance officer for India who will handle complaints about fake news. The nation's government had demanded the action in the wake of recent mob violence triggered by fake news spread on the social media platform (see: Curbing Fake News on WhatsApp: What Works?).
See Also: OnDemand Webinar | Third-Party Risk, ChatGPT & Deepfakes: Defending Against Today's Threats
But some security experts question whether the appointment will have much of an impact and call on the messaging platform, which uses end-to-end encryption, to do more.
The grievance officer, Komal Lahiri, will be based in the U.S. The Facebook-owned messaging platform stated on its website that users can send her an email, write to her directly or get help through the mobile app.
With general elections slated for next year in India, the government is taking a tough stance on the use of social media platforms, including Facebook, Twitter and WhatsApp, to spread misinformation.
Little Impact
Although some security experts say that the appointment of grievance officer by WhatsApp is a positive step, they're uncertain about the impact.
"I am not sure how much one officer sitting in the U.S. will be able to do when it comes to addressing the issue of millions of WhatsApp users in India," says Jiten Jain, CEO at India InfoSec Consortium, a group of leading security experts. "Although WhatsApp has complied with the government orders, it has not come out with any solid redressal mechanism. To me it looks like a mere PR exercise."
Sandeep Arora, co-founder CyberImmersion Solutions, a consultancy specializing in cyber law, forensics and privacy, notes: "The appointment of a grievance officer does not mean every problem related to fake news will be solved. A lot will depend on the speed in which she acts upon [complaints]. Given WhatsApp's message volume and fake news' [pervasiveness], it will be a daunting task for the grievance officer."
In addition to helping to curb the spread of fake news in India, the new grievance officer will have other duties, including:
Checking on violation of privacy policies and terms of service;
Addressing concerns about breaches;
Investigating malpractices.
While WhatsApp's decision to appoint a grievance officer is seen as a victory of sorts by the government, privacy experts say the battle is only half won because WhatsApp has yet to elaborate on the steps it intends to take to tackle the fake news menace. And WhatsApp has yet to create a team based in India.
"Appointment of a grievance officer in the U.S. makes little sense, since Indian laws will not be applicable," Jain says. "Hence, until the firm opens an office in India, the legal procedures will remain complicated."
Although WhatsApp has stated that users can reach out to the grievance officer via email, it has not announced direct phone number where users can have a conversation with the WhatsApp team. "There is no proper contact mechanism, which is sad," Jain says. "It seems WhatsApp has just taken an action without proper steps backing it."
WhatsApp also needs to do more to address privacy issues in India, some observers say.
"The platform needs to be more transparent about use of data held by the company and whether they share data with any other organizations, including Facebook and affiliates, or correlate data with other information available publicly or otherwise to profile users or provide them better customized services," says Rahul Sharma, founder of The Perspective, a forum that focuses on cyber policy. "As platforms grow bigger, they need to become more transparent."
Tracing Messages
Last month, IT Minister Ravi Shankar Prasad met with WhatsApp CEO Chris Daniels to request that he devise ways to trace the origins of fake messages. After WhatsApp said it was not possible to trace the origin of a message on its platform, given its privacy settings, the government pressed for "technical innovation" from the company to address the issue, says the Press Trust of India.
"Access of content by non-users would defeat the purpose of end-to-end [encryption] technology," Sharma says. "That said, maintaining the hash values and user details of originating messages and multimedia content, and sharing details with government and LEAs [law enforcement officials] with a valid legal request, could become an important tool that acts as deterrent for spreading of fake news."
Arora says WhatsApp should build a platform-specific solution through which messages can be tagged to the source. "It can be achieved by categorizing messages into two categories - public and private (default setting). Public messages sent should be mapped to Unique ID linked with message hash. Such a process can help in tracing the originator of the message, which is critical for law enforcement agencies to take action," Arora says.
In addition, Arora suggests the company explore whether artificial intelligence and machine learning could be used to identify accounts sending a high volume of messages using advanced technology, which may help to control unwanted automated messages and help ensure traceability of fake messages.