The Vulnerability of Systems: The Importance of Infrastructure and Changing the Conversation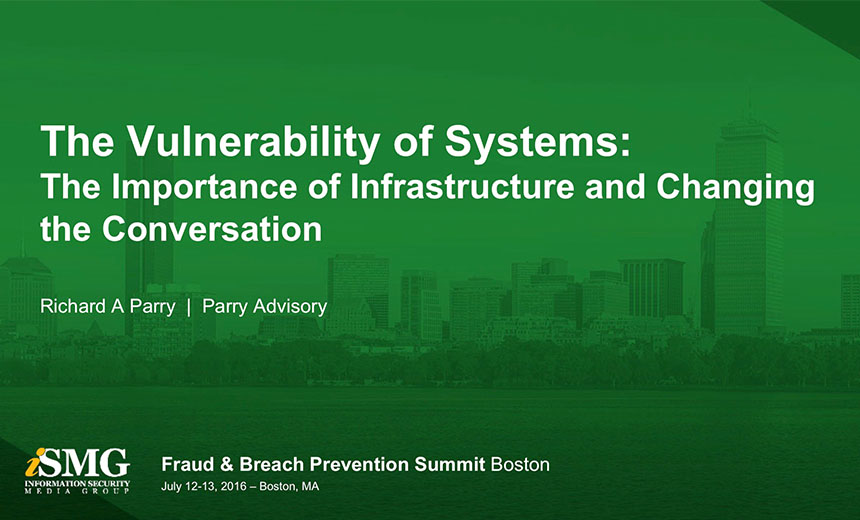 There has been an alarming uptick in the cycle of headlines about cyber security events: from malware, ransomware, the SWIFT attacks, the DAO hack, yet more data breaches - each one worse than the last. This plethora of bad news has dulled the public's sense into one of resignation that nothing can, or will be done. Yet we still fret at the losses and worry about the vulnerability of our systems and infrastructure and the threats to our security. And meanwhile, the utility of the internet has evolved orders of magnitude faster than the infrastructure upon which it relies -with cyber-threats remaining well-hidden. The mindshare of our business leaders, regulators and legislators is dominated by outrage at financial losses, regulatory burdens spawning a dizzying complexity of regulations, with all intending to protect a privacy that no longer can exist. In this session, you will hear why most existing cybersecurity models and the assumptions supporting them, continue to fail us and must be regarded as unsustainable. You will learn how an inflationary boom in cybersecurity will yield results only if fundamental assumptions are challenged and the national discussion between policy makers, infrastructure manufacturers and business and IT leaders come together for a different dialogue. What are the answers that a different dialogue could yield? Come to this session to learn of some cutting edge solutions and a new way to look at the growing cyberthreats.
See Also: Forrester Wave™ IaaS Platform Native Security Report
Additional Summit Insight:
Hear from more industry influencers, earn CPE credits, and network with leaders of technology at our global events. Learn more at our Fraud & Breach Prevention Events site.