Next-Generation Technologies & Secure Development
How To Launch a Secure & Successful Mobile Banking Platform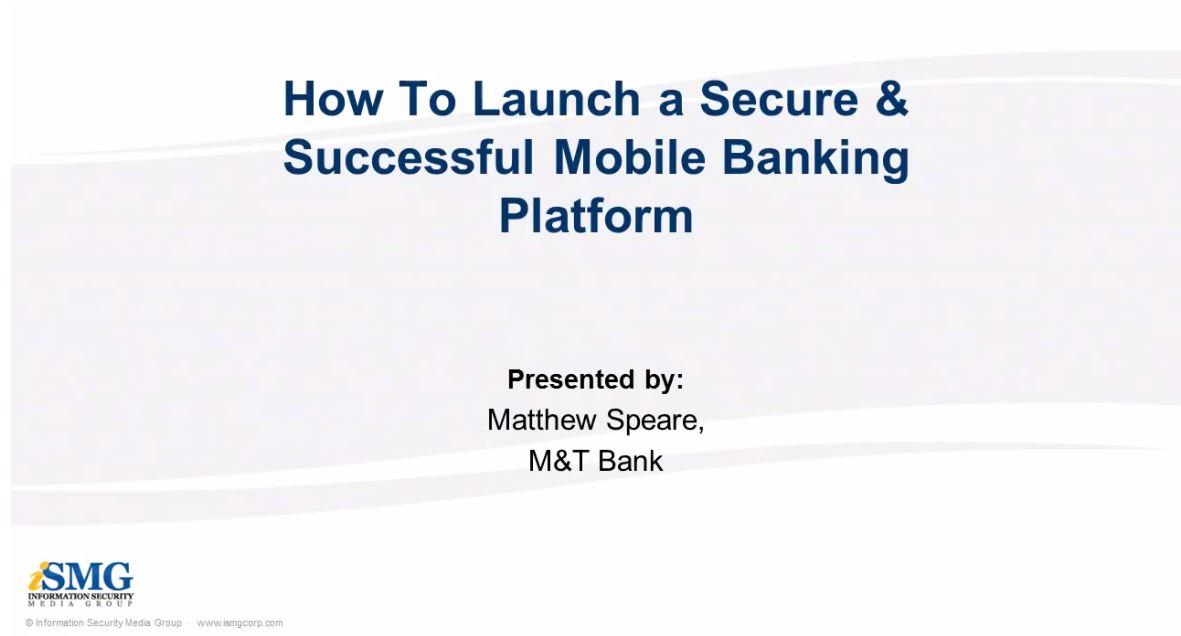 If you're not at least investigating mobile banking now, you can bet your competitor is.

Worldwide, there are 3.3 billion mobile devices -- vs. 950 million PCs - and four people are born every second, while 32 mobile phones are sold.

See Also: Modern Blueprint to Insider Threat Management

Mobile banking is the immediate future of financial institutions of all sizes and geographies. Even in this down economy, 41% of respondents to a recent banking survey said they intend to invest in new/enhanced services such as mobile banking in 2009. By 2012, says another study, 40 million US consumers will be mobile banking users.

Register this webinar to hear first-hand how and why New York-based M&T Bank launched its mobile banking pilot program, including:
Why institutions of all sizes are getting into mobile banking;
How to use mobile banking to your competitive advantage;
The pros and cons of popular mobile solutions in the marketplace;
Whether to build your program with internal or outsourced resources;
How to measure your pilot program's success;
How to prepare for future regulations/examinations for mobile banking.