Cybercrime , Fraud Management & Cybercrime , Governance & Risk Management
The Evolution of the Data Breach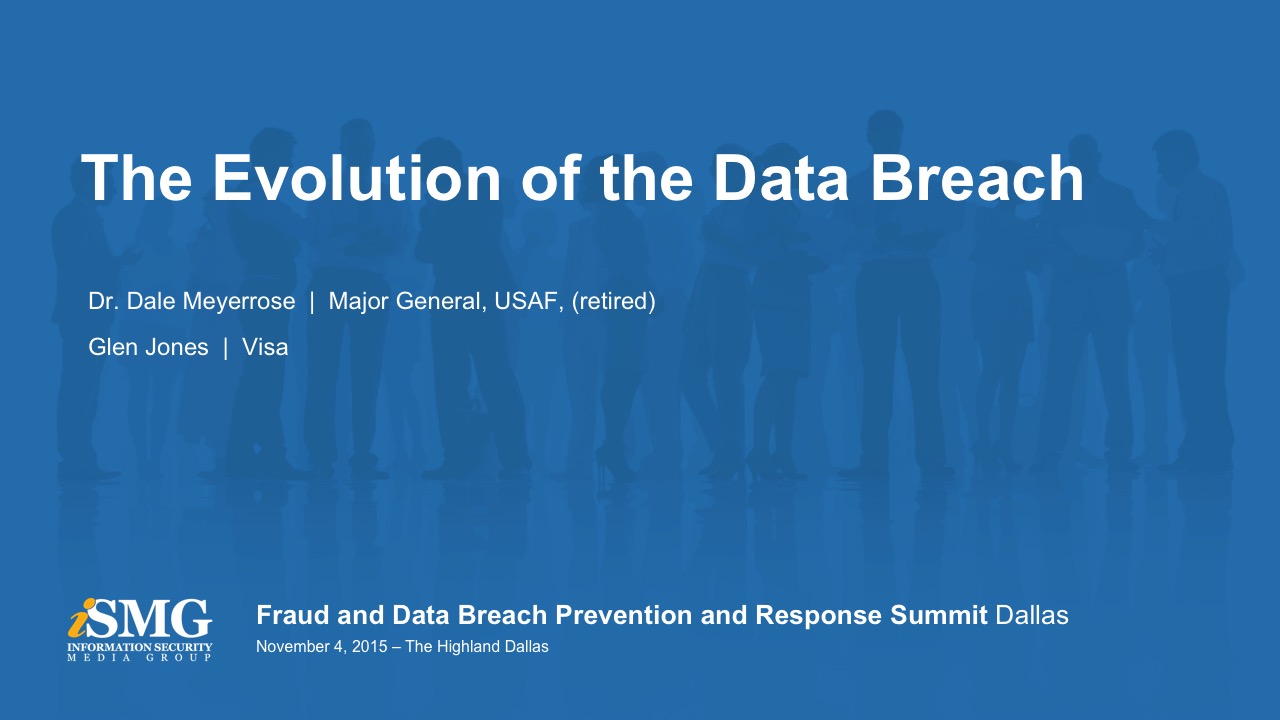 Genesis: The Nation State APT - Dr. Dale Meyerrose (Major General, USAF, Retired)
Today: The Enterprise as a Target - Glen Jones, (Head of Payment System Cyber Intelligence, Visa)
Many elements of the breaches we now see on a daily basis are firmly rooted in mechanisms developed by nation state adversaries. We will start the day describing two very different aspects of this evolution. Firstly, we will look at the genesis of the Advanced Persistent Threat (APT) relating to various forms of military and industrial espionage. We will then leap forward to today and see how certain components have evolved into commodities, such as off the shelf malware, hacking services and toolkits which are now available as an a la carte set of products. These have now also been augmented with fake ID verification call back services and even professional translation services. These weapons of choice are then employed by an increasingly sophisticated cybercrime ecosystem, to create an epidemic of payment infrastructure breaches. What is our response?
Additional Summit Insight:
Hear from more industry influencers, earn CPE credits, and network with leaders of technology at our global events. Learn more at our Fraud & Breach Prevention Events site.